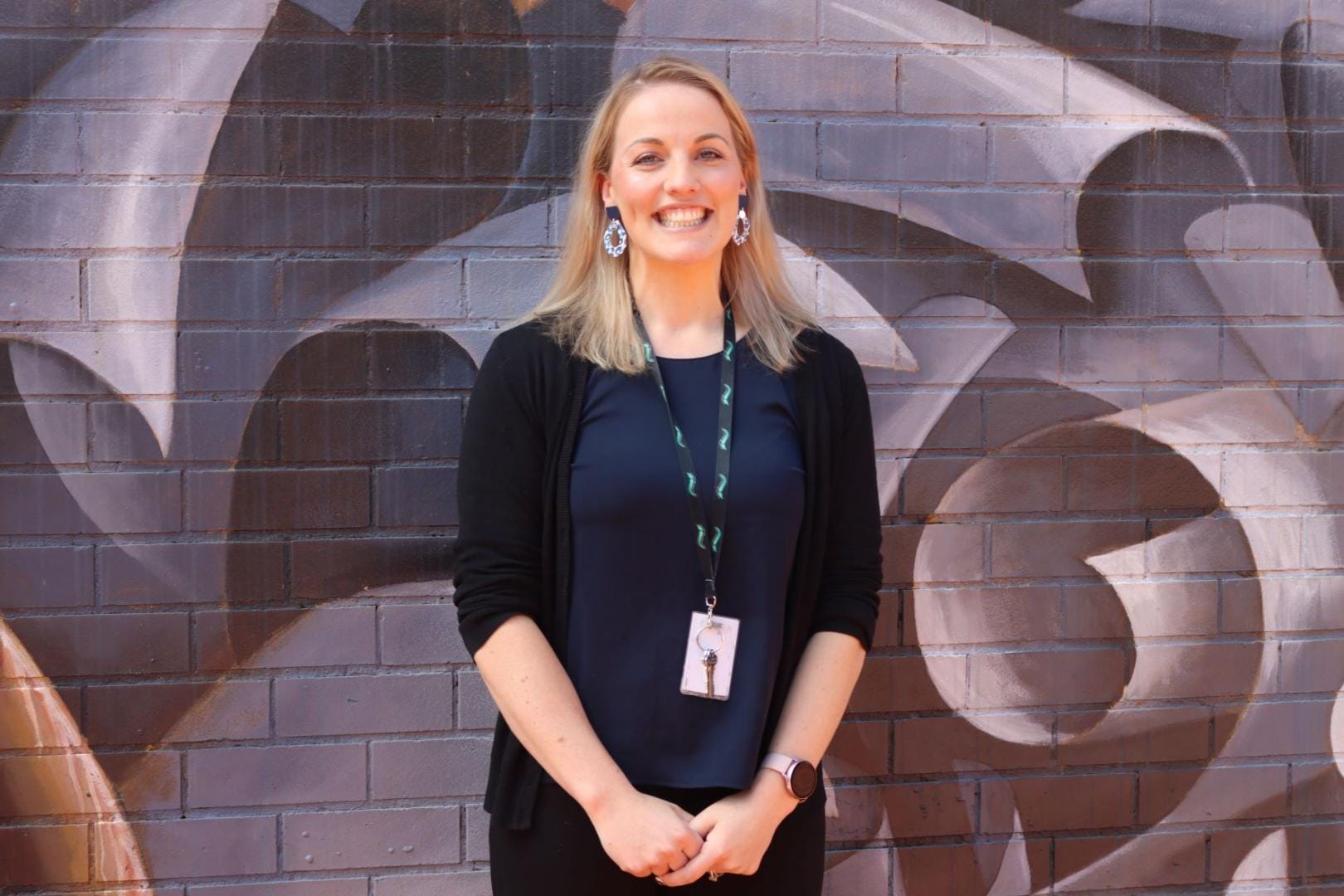 Introducing Jane Wray, Administration Officer, Human Resources, Goulburn Mulwaree Council
Growing up in Crookwell and working as the Fruit and Vegetable Manager at her local supermarket, Jane Wray admits she had no idea of the scale of work that Councils undertake. That quickly changed when she embarked on her first role for Goulburn Mulwaree Council in the Customer Service team six years ago.
Jane explains, "My very first day I was asked to look after the main switchboard as someone was away ill. I was blown away by the different enquiries that were coming in – just the capacity of the organisation. It was like a well-oiled machine and I remember thinking that I would never understand how everything worked!"
AN IDEAL ENVIRONMENT FOR GROWTH
Jane went on to work in the Customer Services team for two and a half years, before moving into the Planning Department as a Development Liaison Officer, where she stayed for a further two and a half years. It was in this role that Jane believes she really grew.
Jane says, "The role was pretty intense. Planning is such an emotional industry; you want to ensure customers have the best outcomes and can build their dream homes – but you're also bound by legislation. That's what made it so rewarding though, when you can work issues through for the best result." She adds, "I did so much learning in this job and I came to realise that I was capable of far more than I thought I was. It was the best environment for character growth and learning."
SETTLING IN A PLACE THAT FEELS RIGHT
When the administration opportunity within Goulburn Mulwaree's Human Resources team became available, Jane applied for it. However, she wasn't successful. Looking back, Jane reflects that the timing wasn't right and she wasn't ready. Through the Council's cross-training and mentoring program, Jane spent a year building an understanding and working knowledge of the Human Resources function within the Council. When the role came up again 12 months later, it was hers.
It didn't take long for Jane to realise she'd finally discovered the perfect career for her. She explains, "You know when something settles inside you and you just know you are where you are meant to be? That's how I feel in HR. I'm just so excited about this role."
DIVERSITY OF COUNCIL MEANS EVERY DAY IS DIFFERENT
Goulburn Mulwaree's seven-strong Human Resources team, supports around 350 Council employees. The scope of Goulburn Mulwaree's operation means that every day is different, you could be working with Engineers, IT professionals, Planners, construction crews or even Librarians. Understanding how to communicate effectively with these different people has been, in Jane's own words – life changing.
Through workshops run for the organisastion by her team, Jane has learnt that different people have different communications styles. Jane explains, "I've had to step outside of my own head and realise, for example, that Engineers are often analytical, they like to receive information, have time to digest it and come back to you with an answer. Other people are what we call drivers, they move far more quickly. I'm definitely what's referred to as expressive – I say something before I've even thought of it and I'm just as surprised as everyone else!"
Jane also enjoys getting out and about visiting the Council's four directorates. Each month the team go on a road trip, often in a single car which they fondly refer to as the 'HR Bus'. Jane comments, "It's a great chance to get out and meet the people who we are supporting, reminding them of the services that HR can offer and making sure they understand that we're there to help them."
Passionate about people and the role that Council plays in the community, it's clear that Jane has found her place, and her career in Human Resources.
Now's the perfect time to find your place in a council in the Canberra region. Discover the roles on offer here: Canberra Region Jobs