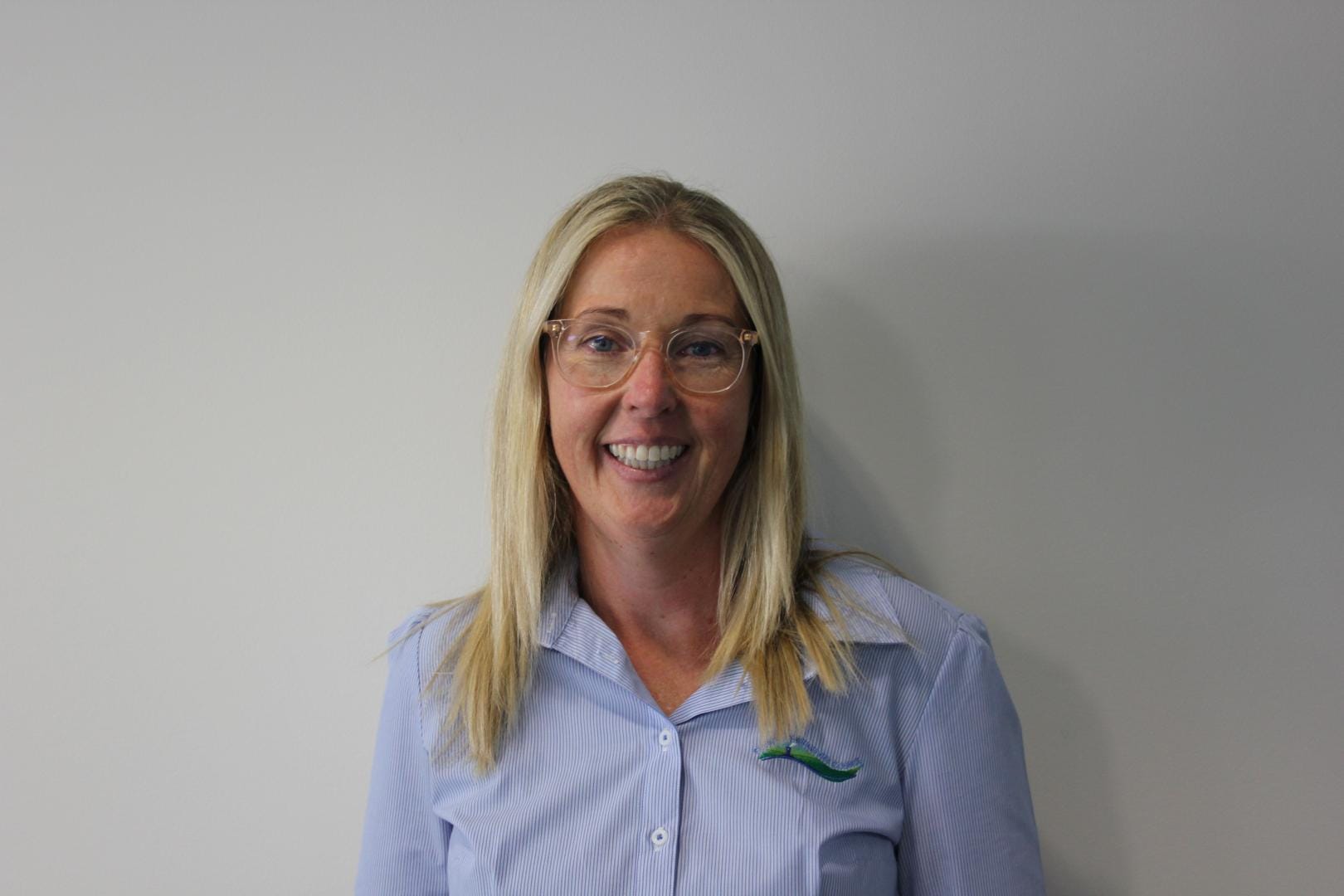 Q&A with Business Manager Planning & Development, Goulburn Mulwaree Council – Stephanie Mowle
Q. You've worked in local government for 18 years, are you able to take us through your career journey and what led you to Goulburn Mulwaree Council?
A. I grew up in the Goulburn region and following high school, I did a gap year with a bit of work and a bit of travel. I then went to University in Sydney – I was there for three years, enjoying University life in Sydney and studying toward my Health and Building Degree.
Industry experience made up a component of the Degree, so after my third year at University, I decided to come home to the Canberra region during the summer break and undertake work experience for the Crookwell Shire Council.  An opportunity arose for a traineeship with the council, I applied for it and got the role!
So rather than return to Sydney as I had planned, I started working. Crookwell was a really great place to start my local government career. After I finished my Health and Building degree, I began studying toward a Planning degree.
After 5 years with Crookwell, I applied for a senior health and building role at what was then Mulwaree Shire Council. They continued to support my professional development and I went on to complete my planning degree.
Q. What is the best thing about living and working in the Canberra region?
A. I just love the convenience you get living here. I have two children at Primary school and it's only a three-minute drive to get them to school. Really, everything is within a 5-minute drive. It's just invaluable. My kids come and do art classes in the building I work in, we can fit in activities after school. It's just so easy.
And the best thing is Canberra itself is not far away at all, only an hour in the car. We can go for dinner, lunch or shopping or even to see a concert or show. I have family on the coast down at Shellharbour and even that's only an hour and a half drive for a weekend away at the beach.
The Canberra region offers the benefit of easy day-to-day life whilst remaining connected, so you can spend your weekends anywhere – it's the best of both worlds.
Q. Can you describe your role and responsibilities?
A. I have twenty people on my team and my responsibilities are split across three teams; the Development Assessments/Planning team, the Building Certifying team and the Development Liaison team. I have three great Team Leaders who run the day-to-day operations.
In my role I need to be aware of the applications that are coming in, and the applications going out – the numbers on our books and our timeframes for dealing with them.
The Development Liaison team was set up three years ago to improve responsiveness to developers and ability to liaise with our customers. Planning can be a very emotive industry – for our customers it's a financial investment or a dream. And on our side, it's highly regulated and can be quite black and white. The Development Liaison team was created to improve customer service experience and to help not only Consultants, but your 'Mum and Dad' developers. The team is available for phone calls and emails to answer questions about development permissibility. They provide an interface to help bridge the divide between the regulatory environment that we work in and what our customers are trying to achieve.
Q. What do you find the most rewarding about your role?
A. I'm really passionate about Goulburn. I want it to be somewhere where people want to live. The engagement I have with our customers and the community can be challenging but I also find it really rewarding, especially if it's a prominent development or a big subdivision that's going to change the shape of the region – it feels great to get in and have an impact on the application.
There's a subdivision that I approved a number of years ago which is being completed and at the time, there was a negotiation and agreement for the developer to introduce public walking tracks along the river to connect with existing subdivisions and developments. That's all coming to completion now and it's great to see people are living there, enjoying the tracks and children playing in the park – that's what I find rewarding.
Q. What would you say to someone starting out in their planning career who was considering a career in local government?
A. Local government is a great place to work, everyone puts in so much effort and there's a really great work ethic. Both professionally and technically, council offers so much for Planners. You get to be involved in projects with an engineering component and property management, you get the whole picture.
In our team specifically, we've made great friendships and everyone bounces ideas off each other. If you're coming in at a graduate level, there's the opportunity to learn from those around you who may have different, or more extensive experience than you.
Within our teams here, we've created a hierarchy that allows for succession planning and council supports the professional development of people to move up through the team, so there's real opportunities for career growth.
At the moment, we're really promoting flexible working arrangements that suit peoples' lifestyles. Goulburn Mulwaree is also extremely committed to people's health and wellbeing – there's opportunities for lunchtime yoga classes, activities over at the aquatic centre and walking groups as well.
It's a great way of meeting and engaging with people from other business units and creating real friendships. There's such an amazing culture here.
Now's the perfect time to find your place in a council in the Canberra region. Discover the roles on offer here: Canberra Region Jobs