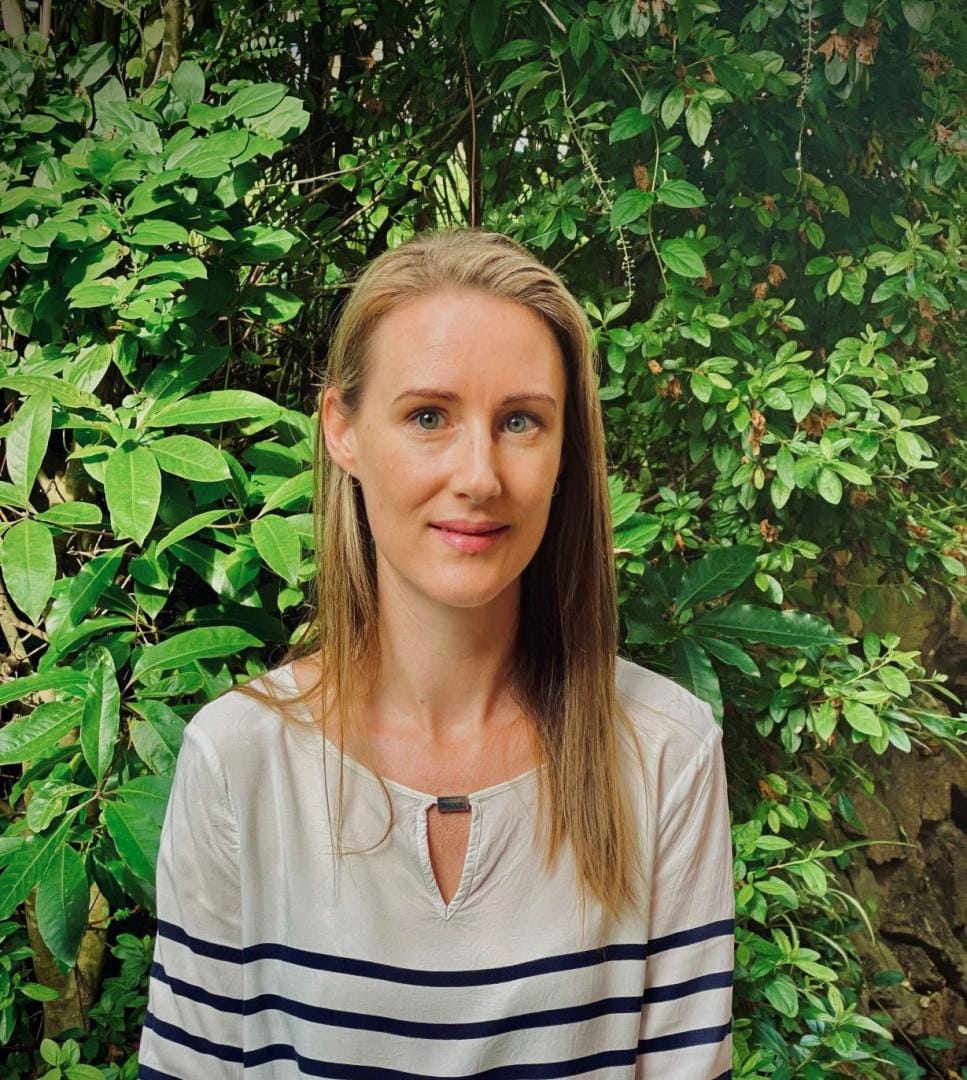 Introducing Samantha Barnes, Project Manager, Water & Waste Water – Bega Valley Shire Council
A DIVERSE CAREER LEADS TO THE CANBERRA REGION
With extensive Project Management experience spanning both the private and public sectors, Samantha Barnes has worked across Australia on large scale solar farms, rail and transport network infrastructure projects, and isolated diesel power system construction to provide electricity to remote communities including the Torres Strait Islands.
Her career has taken her to many corners of the country; from Swan Hill and Townsville, to Armidale, Cairns and Brisbane. And in August 2020, when a Project Management role in Bega Valley Shire Council became available, Samantha decided to make another move – this time to the Canberra region.
With a young family, Samantha was drawn to the flexibility that a local government career could offer. Samantha comments, "After working in the private sector, I was looking for something that offered more flexibility. I've definitely been impressed with the culture in that respect, here at Bega Valley Shire Council. Flexibility is not just a written policy; the management actually live by it. I've never felt like having children would impact on my career here – it's not holding me back at all. There's just so much support."
DISCOVERING WHERE YOUR PASSION CAN TAKE YOU
Having a fulfilling career is incredibly important to Samantha. The variety of services that regional councils provide to geographically diverse communities is vast. For Samantha, that means that every day is different.
Samantha explains, "You get exposure to such a variety of work in regional councils because we provide such a spectrum of services to the community. Sure, it can sound impressive to say you work on big billion-dollar projects in the private sector, but a lot of the time you're only one tiny cog in the wheel. Whereas at Council, you can have real ownership of what you're doing and develop a wide range of skills, knowledge and experience. She adds, "Because you're working on such a variety of projects, you also get the chance to discover what really drives you – what your passion is and where can it take you."
FUTURE-PROOFING BEGA VALLEY'S PRECIOUS WATER RESOURCE
Right now, Samantha is working on the Council's strategic 30-year plan. This includes reviewing the current water and wastewater network and infrastructure, looking at that against population projections and understanding how the systems will cope. Alongside that, she looks at the different emerging technologies in the industry and how they may be able to be incorporated into the plan to create efficiencies.
Samantha comments, "The 30-year plan is a living document that will continue to evolve over time. It details our current infrastructure and looks at the future risks around the capacity and then creates different scenarios that we can adopt to ensure the system will deliver effectively to the community well into the future. I love the strategic side of things. I'm always interested to understand whether we continue with what we've done before or is there another way we could do this better with new technology."
MANAGING MULTIPLE STAKEHOLDERS
Alongside the 30-year plan, Samantha manages consultants and contractors, develops business plans for budgeting purposes and also undertakes engagement pieces with the community. Managing community relationships alongside the various other stakeholders is a key element to Samantha's role.
She explains, "We work with many regulators in the water space; state and federal government organisations including NSW Health and Environmental protection agencies. Samantha adds, "Managing Stakeholder relationships is a skill you'll develop working in project management in local government – there are always multiple parties that need to be involved in any decision. It's a really valuable skill to have."
LIFESTYLE WITHOUT COMPROMISING ON CAREER
With her significant experience living and working in so many corners of Australia, it's fair to say that Samantha is well placed to comment on the liveability of a region.
Samantha comments, "We love living and working in Bega Valley. We're so close to everything and there's so much to do outdoors. We have national parks, state forests and endless stretches of coastline in the region. In terms of natural beauty, there's not many places that compare to down here." She adds, "You can still have that fulfilling career doing what you love, but not have to live in the city.
Samantha also reflects there's something special about working in the community where you live. Samantha explains, "Because we live in the community – we're directly accountable. We're providing everything to ourselves, to our neighbours, to local businesses. It's so rewarding to see the difference you're making in people's lives. It's my community and I'm making a lasting, positive impact through my work."
To look for similar roles in Asset Management or other roles in councils in the Canberra region, visit https://jobs.careersatcouncil.com.au/ and register for Job Alerts.