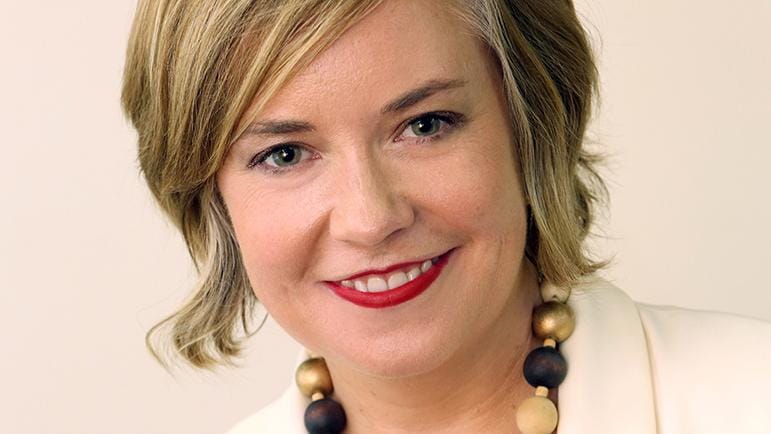 WIN: EXTENSION FOR HARMONISING RATES
We're pleased to see Local Government Minister Shelley Hancock listening to our calls on behalf of amalgamated councils to allow more time for the harmonisation of rates across former local government area boundaries to ensure newly elected councillors can take a view about future rates after the 2019/2020 elections.
In response to our advocacy, the Minister has introduced legislation this week giving amalgamated councils an extension until after the 2020 local government elections to undertake the complicated process of harmonising rates across old boundaries.
Other amendments introduced will:
raise the threshold value for council tendering arrangements to $250,000
allow some functions to be shared or delegated by agreement to fellow councils, that may be better resourced or have particular expertise
extend the cut-off dates by which councils need to decide whether to outsource administration of the 2020 local government elections to the Electoral Commission.
We look forward to the Minister allowing us more time to consult with members on future Acts.
Should you have questions or concerns about the new Bill, please contact Shaun McBride, Chief Economist, LGNSW.
WIN: EXTENSION FOR LOCAL STRATEGIC PLANNING STATEMENTS
Thank you to the Minister for Planning and Public Places, who has this week agreed to our request to grant an extension for metropolitan councils to exhibit and finalise Local Strategic Planning Statements (LSPSs).
Metropolitan councils now have until 1 October to start exhibiting draft LSPSs and until 30 March 2020 to finalise them, although councils already on track to exhibit by 1 July should do so. Regional councils must have their LSPSs in place by 1 July 2020.
Unfortunately the Minister has not amended the overarching timeline for metropolitan councils who have received funding to deliver their LEPs by July 2020.
While we would all have preferred this extension sooner, we welcome this move as it acknowledges the consultation process councils undertake to complete quality LSPSs.
Please contact Jane Partridge, LGNSW Planning and Transport Strategy Manager, with any questions.
REGIONAL ROADS REVIEW ADVOCACY
We're advocating for NSW Minister for Regional Roads and Transport, Paul Toole, to give us the powers to join him in approving the members and terms of reference for his Road Classification Review.
We had a constructive meeting with Minister Toole this week, in which we welcomed the government's commitment to this review, which will ask councils about which local roads councils want to hand back to the State – and which they want to keep – as part of the government's promise to take back 15,000km of local roads to reduce cost-shifting impacts.
In light of our evidence that roads are the largest contributor to cost shifting in most areas of NSW, we advocated for this review and it is a great advocacy outcome for councils. However, this review must honour the spirit of the government promise – to benefit councils – and we look forward to the Minister agreeing to our request that LGNSW be given a concurrence role for appointments to, and terms of reference for, this government review.
To ensure your local road, cycleway, public transport or pedestrian matter is on our agenda for the next meeting with Minister Toole, please contact Jane Partridge.
SAVE OUR RECYCLING
LGNSW's submission ahead of the State Budget on 18 June, repeats our call for the NSW Government to reinvest 100 per cent of the Waste Levy to develop a modern, smart, resource recovery and recycling industry right here in NSW. As a first step, the budget must provide for a $100m increase in the allocation of the waste levy to waste management and recycling, commencing in 2019-20 and progressively increasing over the forward estimates. While we welcome the NSW Government's commitment to develop a 20-year waste strategy, we're disappointed it has failed to commit any additional funds toward implementing the strategy or building the required infrastructure.
We value your continued advocacy on this vital issue and thank Coolamon, Newcastle and Warren councils for recently pledging their support. Please consider passing our mayoral minute if your council hasn't already done so. Contact LGNSW's Environment Strategy Manager Susy Cenedese for more information or to share your council's action.
SEEKING EXCELLENCE IN THE ENVIRONMENT
Nominations are open for this year's LGNSW Excellence in the Environment Awards – the leading environmental awards for local government. Councils are encouraged to share their outstanding achievements in protecting and managing the environment. Find out more.
UPCOMING MINSTERIAL AND OTHER MEETINGS
I will be meeting with the Minister for Water, Property and Housing Melinda Pavey, and the Minister for Mental Health, Regional Youth and Women, Bronwyn Taylor in coming weeks.
Please contact Kylie Yates, Director Advocacy LGNSW, if you would like us to raise any issues on your council's behalf.