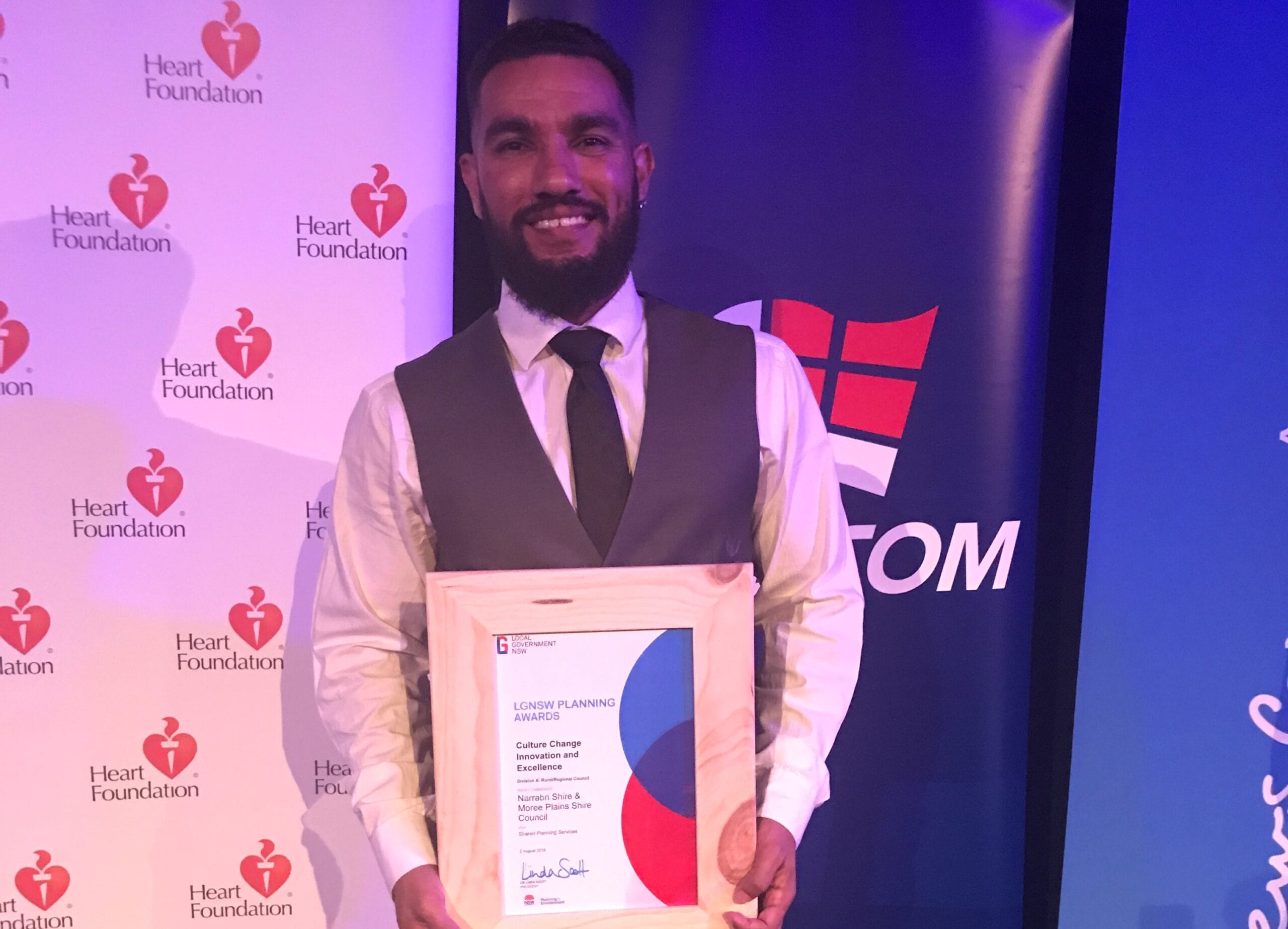 "I just love everything to do with building."
Dwayne Singh has built his career in the industry he loves. After finishing Year 12 in Moree, Dwayne Singh started a pre-apprenticeship course which led to his apprenticeship in Certificate III in Carpentry with a private building company in Moree. Dwayne worked as a trade qualified builder for a further 8 years before successfully applying for a Trainee Building Surveyor role at Moree Plains Shire Council. To become a qualified Building Surveyor, Dwayne then had to complete a 4-year Diploma of Building Surveying via correspondence through TAFE OTEN.
"Studying was hard, particularly those first 6-8 months. I was a new father, in a new job and after working with my hands as a builder, I had to study legislation and write assignments for the first time since school".
As a Trainee Building Surveyor, Dwayne would undertake basic inspections of residential and commercial works, always overseen by a qualified Building Surveyor. Coming from a building background himself, Daniel found the compliance side of his new role made sense and gave him the knowledge to undertake more complex inspections.
With the support of his Manager and mentor, Daniel Boyce, Dwayne finished his 4-year contract as a Trainee and successfully applied for a new position as Development and Assessment Officer.
"In this role I had to sign off residential and commercial works and do plumbing and draining inspections and check swimming pools for compliance. I also took on fire safety compliance inspections".
Dwayne recently became a Team Leader, supervising two staff including a qualified Town Planner who is also studying to be dual qualified as a Building Surveyor.
A unique aspect to Dwayne's time at Moree Plains Shire Council has been his opportunity to work at neighbouring Narrabri Shire Council, two days a week in a shared services arrangement. Spending time at another council has been a "good learning curve" as Narrabri has a different mix of industries and development requirements and has staff from whom to learn and to mentor.
Moree Plains Shire Council has given me the support, flexibility and belief in me that I've needed at different times in my life. If you're willing to learn they will make it happen".
"I had no idea how much I'd enjoy being a Building Surveyor. It's an under-rated career, particularly for builders who have the industry knowledge but may be physically struggling to do the job. I love the knowledge of the legislation behind the trade and being able to help builders on the site to ensure things are done correctly in our Shire."