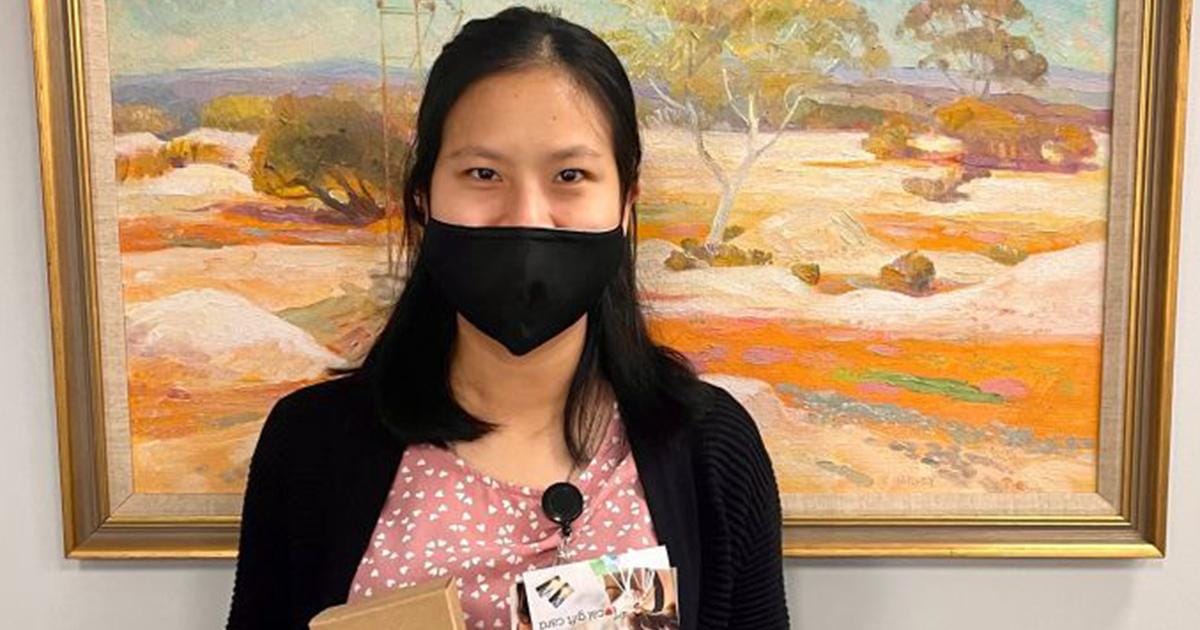 Introducing Bec English and Janyanee Jaroenthon – Moree Plains Shire Council
The Shire of Moree Plains, located on the New South Wales and Queensland border, is one of the largest Local Government areas within New South Wales. Bec English and Janyanee Jaroenthon have recently joined Moree Plains Shire Council and were presented with Love Local Gift Cards as a welcome.  
The Love Local gift cards offer an opportunity to support the local economy as they can only be spent in Moree Plains. For employees who have recently relocated to this beautiful area in NSW, these cards not only celebrate a milestone in their career but also encourages them to connect with Moree's ever-growing and supportive community.
Bec, who moved from Canberra, coordinates the efforts of the Special Activation Precinct (SAP), a 40-year project developing Moree's industries and economy. "I was drawn to the visionary policy and transformational potential of the Special Activation Precinct" says Bec, "It's about creating sustainable jobs and building resilience in the region, and a real legacy that we can leave for future generations."
Janyanee who relocated from Melbourne, is an Environment & Compliance Officer and makes sure environmental laws are followed. "I came here for the job opportunity and to get away from the big city," says Janyanee. "There are so many friendly people, the air is fresh and Moree is just a lovely town all round."
Moree Plains Shire Council has been highly successful in recruiting people from around Australia, with a total of twelve new employees moving to Moree Plains from April to July to take up exciting new opportunities. And, with large projects including Inland Rail and SAP there remains plenty of opportunity to enjoy a challenging and exciting career in the region.
Interested in exploring the opportunities available within Councils across Australia? Visit https://jobs.careersatcouncil.com.au/