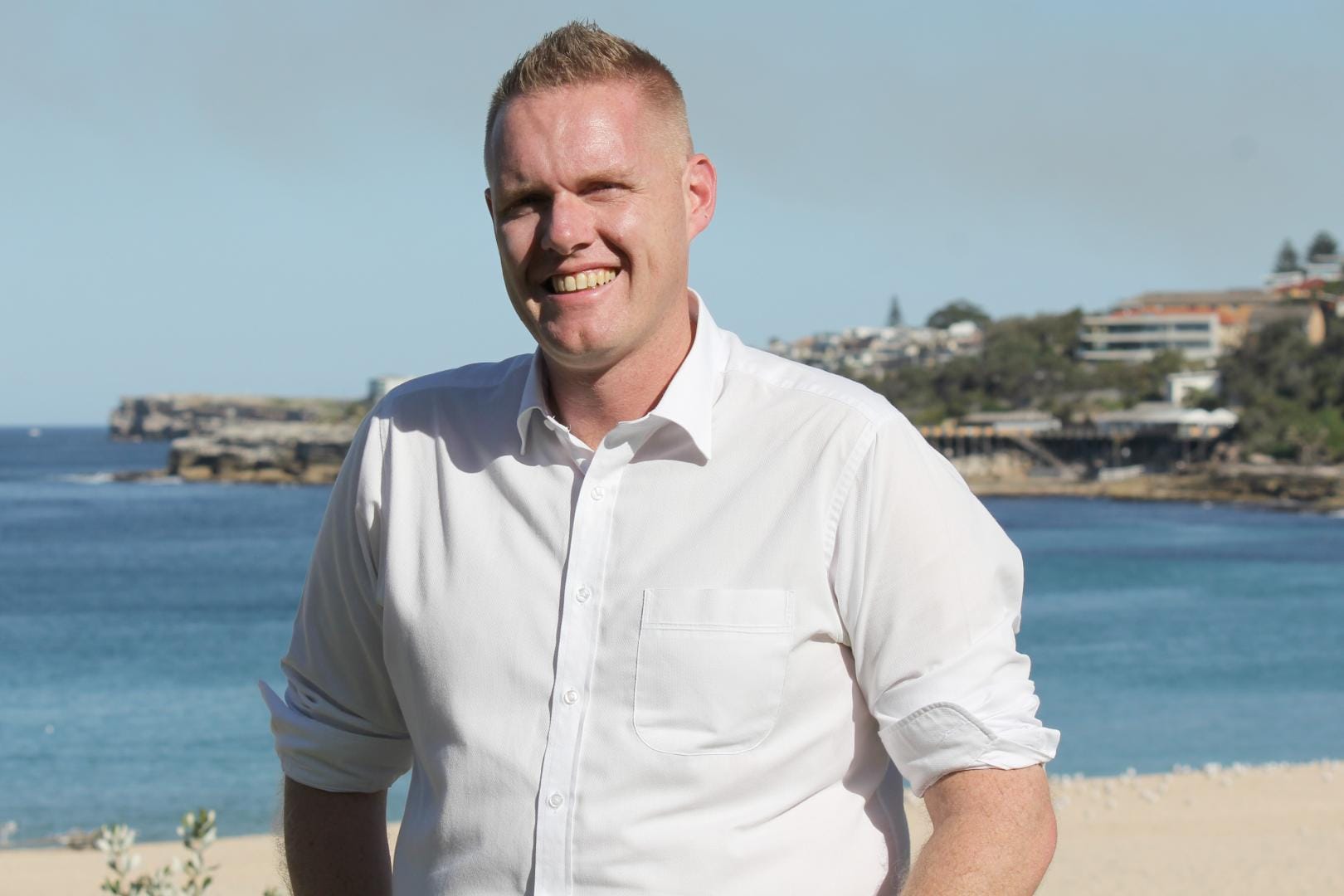 No day is the same for Anthony Collis, Randwick City Council's Manager Information Management and Technology. Along with his team of over 20 staff, Anthony is responsible for the technology required by Council to efficiently deliver its many services to residents, visitors and the business community.
Anthony joined Randwick City Council 5 years ago after working with The Benevolent Society and the Australian Sports Commission. "At Council, you are a change agent as you can see the impact you can personally make in the workplace and in the community".
Technology is everywhere – in libraries, at the depots, aquatic centres, call centres – it drives our productivity and is critical to customer service.  People now expect 24 access to online services such as bill payment, library catalogues, booking services, public Wifi etc. Staff like Anthony are responsible for selecting, implementing and maintaining these systems.
On top of this, data collection and management has become a huge area of growth for councils. With the use of sensors, cameras and other means of tracking, councils are the custodians of data that reveal behaviour and trends in pedestrian and traffic movement, air quality and criminal activity. The challenge for councils is how to make best use of this information for the benefit of the community whilst protecting individual privacy.  Randwick has over 4.3 million documents in its document storage system.
Some of the projects that Anthony has led or contributed to as Manager IMT include:
A mobile workforce – giving 250 Council staff access to Council systems from anywhere in Australia with mobile coverage on Surface Pros and laptops (really handy in a business continuity event!)
Smart city infrastructure such as smart lockers, smart irrigation, smart bins, smart oval lighting controls, people counters.
Smart Parking project with pay via app, sensor and camera bay detection, approach signage, virtual parking permits and integration to enforcement
Office 365 deployment of SharePoint based intranet, Microsoft Teams, Exchange Online systems for productivity and rollout of Windows 10 across the environment
Delivery of core infrastructure continuity through implementation of two best of breed datacentres co-located at Equinix and Global Switch in Sydney, using Cisco UCS and Pure Storage FlashStack technology with replication
New network across 35 sites using a variety of technologies plus public wifi in 20 locations
CCTV and Building Security project with 280 cameras and 550 doors upgraded to modern standards, and live streaming beach cameras
New phone system and call centre for the Council including having call centre staff working at home
New Leisure Centre Management system including point of sale, memberships and contracts.
New public library network including modern PCs, print charging, meeting rooms and training room booking systems.
Mapping projects including field data collection applications allowing tagging of assets in the field and photography of their condition, integrated into Council's asset system; online maps showing things such as waste collection, capital works and upgrades, Council wards, vehicle accident rates, public transport utilisation utilising both Council generated and open source data.
Field workforce management solution that allows jobs to be electronically pushed out to workers in the field.
So, if you're looking for variety, challenge and the opportunity to positively impact the work of colleagues and others in the community, look no further than local government!