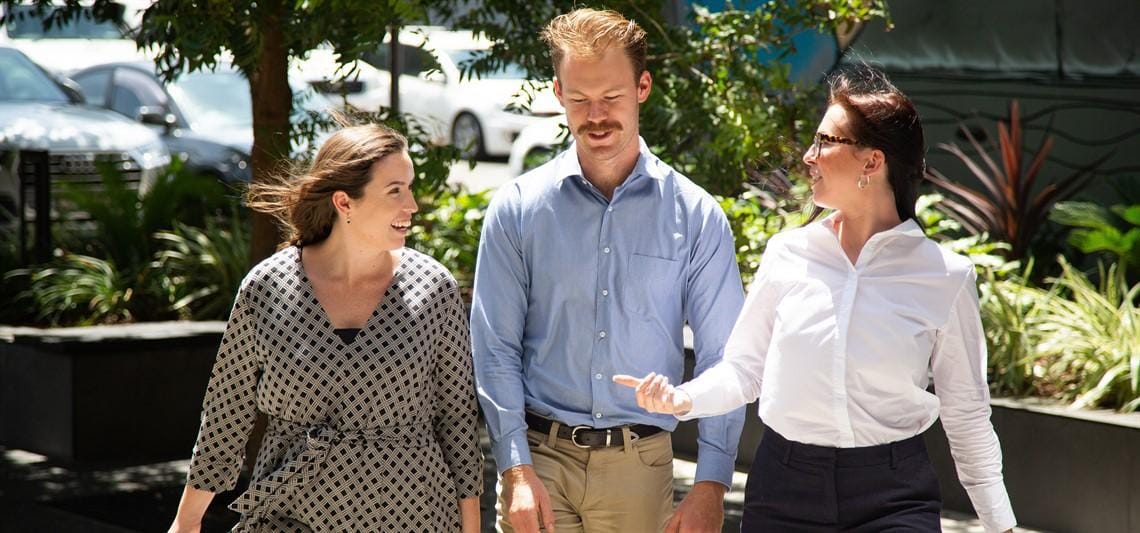 Lake Macquarie City Council and Hunter Water have joined forces for a Hunter-first program aimed at providing better career pathways for university graduates.
The program's first intake includes four new graduate employees – two Communications and Engagement Officers and two Civil Engineers.
Each will rotate between the two organisations, spending 12 months at one before transferring to the other to complete the two-year program.
"The hope is that these graduates will be able to incorporate knowledge and practices they have learnt into both our organisations," Lake Macquarie City Council Workforce Planning Coordinator Belinda Leck said.
"As two of the region's largest employers, we want to be industry leaders when it comes to innovation and job opportunities for the younger workforce.
"We're always looking for ways to attract and retain younger employees to stop the 'brain drain' away from our region to capital cities.".
Hunter Water Head of People and Culture Ian Pike was equally excited about the new program.
"Employment is also an enabler of growth, and Hunter Water is proud to partner with Lake Macquarie Council to deliver employment opportunities for the next generation of professionals," Mr Pike said.
Throughout the program, graduates will collaborate with other program participants, sharing knowledge of each organisation's workplace practices.
For Communications and Engagement Officer Eliane Beveridge, who commenced her employment this month, it's an exciting way to begin her career.
"This is the first time I've seen a graduate program structured like this. To be able to work between two large organisations straight out of university is such a unique opportunity," Ms Beveridge said.
After her 12 months with Lake Macquarie, Ms Beveridge will move to Hunter Water.
"I'm already learning so many new skills here at Lake Macquarie and it will be interesting to take these skills to Hunter Water and apply them to their communications department."
Ms Leck said the program could lead to further collaborations with Hunter Water and other local organisations, with the aim of fostering a range of workplace opportunities for university graduates.
"We're excited to have the opportunity to collaborate with such a large and established organisation in Hunter Water, and to work together to mentor young people at the beginning of their careers," Ms Leck said.
Lake Macquarie City Council's side of the program adds to its existing Education to Employment (E2E) initiative.
E2E is a Council-run workforce program that allows participants to work in a team contract position and gain professional experience.
"E2E gives young people the tools and skills to adapt to the workforce and provide them with a smooth transition while gaining valuable workplace experience. This graduate program is an exciting extension of those principles," Ms Leck said.
To find out more about traineeship opportunities and the E2E program, visit lakemac.com.au.