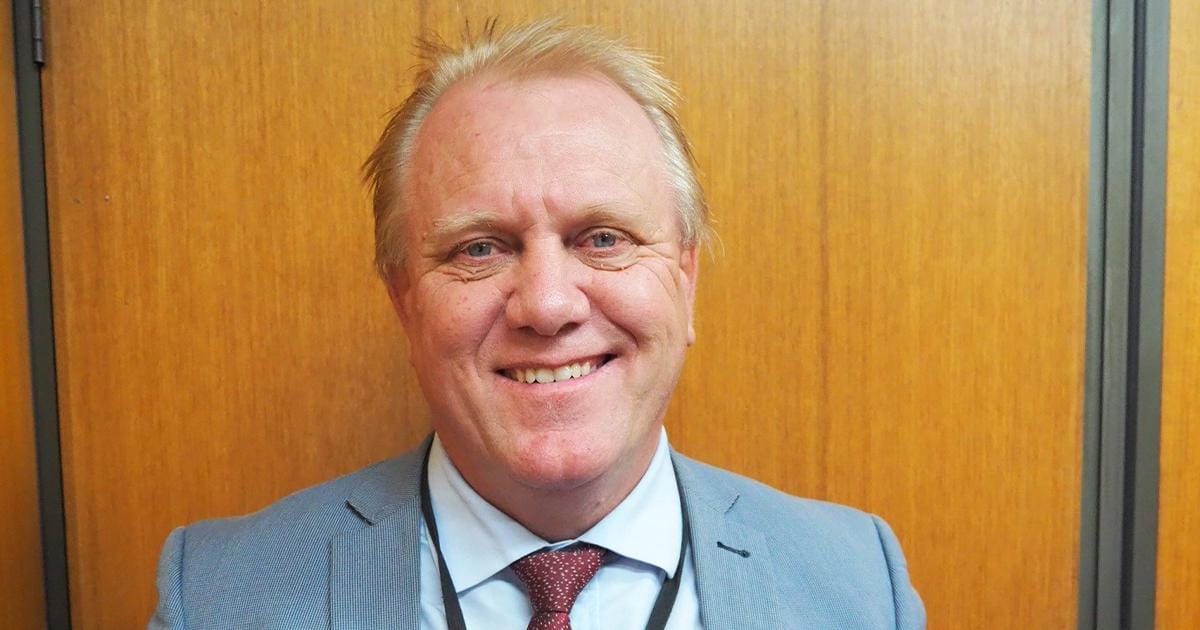 Q&A with Conrad Webb, Manager Enterprise Risk Systems – Hawkesbury City Council
How long have you worked for Hawkesbury City Council?
Nearly a year, although it feels longer – people have been so welcoming. Now I've worked in every tier of Government; Federal, State and now Local. I was even in the Navy for 15 years!
What has surprised you the most since you started?
I have been amazed at how nimble the Council is, its ability to gather resources and respond is impressive, this has been especially highlighted by the recent floods.
Everyone has been very happy to do whatever needs to be done and there is a real appetite to have a go and try new approaches. To a lot of people here, this isn't just a job they've got a very deep connection to the community. It matters, and I can really see that – there's a deep commitment.
I have also been very impressed about how everything is framed by the Community Strategic Plan  and ensuring our work is all about improving outcomes for the community.
Are you able to explain what your role entails – what types of projects are you currently working on?
I am in charge of the risk management framework. Essentially, making sure that the Council's resources are directed towards areas where risk is high – that could be financial, legal, reputational. I work with the Managers to identify where there's a risk, how we mitigate it and whether we need a policy response.
I also look after health and safety, including the mental health of our employees. This includes developing safe work method statements, auditing and investigation. I help to get people back to work after injury as quickly as possible – the research shows that the sooner you get employees back to work, the better their recovery is.
During COVID-19 I worked with community businesses and organisations, giving advice around their COVID-19 response.
Can you tell us how Hawkesbury City Council supports the mental health and wellbeing of its employees and the community?
We heavily promote and encourage the use of our EAP. We have a team coming out next week to support staff who have been affected by the recent flooding.
I am also on the Flood Response Team, and I'm a qualified Mental Health First-Aider. Right now, there's a big focus on supporting mental health – the resilience of people has been severely tested. We're working to get the community back on their feet after the devastation that the floods brought. And we recognize that it's not just the lost property – it's the mental health aspect, these people have been through so much.
The Council also gets involved in 'Are You Ok' Day and 'Harmony' Day and works hard to recognise and value the work and achievement of employees.
Is it important to you to know you are making a difference in the community?
It really is. We all need a purpose – I don't think you can be happy without purpose. I know I'm making a difference – that's my purpose. Every day I can tick off that I solved that problem, helped that person, made a difference.
Are there challenges specific to the Hawkesbury region that make your role diverse and interesting?
It's a small council covering a vast geographical area, so your role is always going to be interesting – it's challenging for Councils to provide services into remote communities.
It's also really geographically diverse – it's not quite rural but it's also not urban. From the river, to the hundreds of dirt roads that the Council has to maintain; the location makes it interesting and challenging.
I love the history of the region. There are First Fleeters buried in the local church and Windsor itself was the second Council ever to be formed in Australia. The Hawkesbury River has a strong and important indigenous history as well.
Thanks for sharing your story, Conrad. We're glad you've found your purpose at Hawkesbury City Council – it's clear you're making a real difference not only to your colleagues, but to the wider- community as well.