Richmond Valley Council
Development Assessment Planner – Expressions of Interest
Posted: 14 Apr
Closes: 01 Jan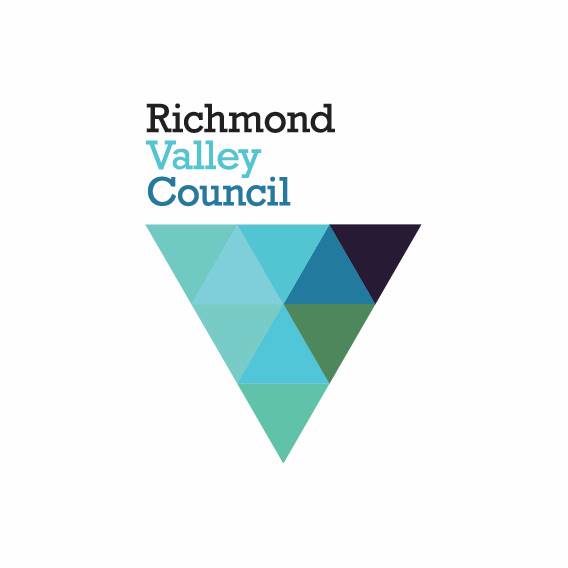 Description
Are you a suitably qualified or soon to be qualified DA Planner?
Richmond Valley Council often has DA roles available. If you are interested in being contacted when a role is available to apply for please leave your details.
Our Development Assessment team do a range of diverse work and projects and deliver a quality service to our Richmond Valley community. RVC are currently accepting Expressions of Interest from interested applicants who want to join our team, our progressive Council and our Award Winning Employer of Choice Organisation.
We are looking for
A team player who is experienced in the assessment of development applications, subdivision and certificates with a good understanding of the relevant NSW planning legislation. You are also able to investigate illegal land use activities and undertake compliance reviews on existing development consents, complete written reports to Council on any matters involving development assessments and land use planning matters while participating in a multi-functional team improving service provision in relation to strategic, environment and heritage. You are flexible and adaptable and responsive to change, you have a solutions based focus and are willing to do what is required to deliver quality outcomes for all stakeholders. You will thrive in this role if you are a team player with a positive, courteous attitude willing to go the extra mile to assist internal & external clients.
We are seeking someone who has:
Tertiary qualifications in land use or environmental planning, membership of the Planning Institute of Australia, and relevant experience
SafeWork Construction Induction Certificate (WHS White Card)
Current Class C Driver Licence
About the Role
The primary purpose of the role is to process, assess and determine Development Applications in accordance with statutory provisions, Council planning documents, policy and guidelines.
Applying professional knowledge to assessment of development applications, subdivisions, certificates, and investigation of complaints
Participating in a multi-functional team to improve service provision, especially in relation to strategic, environmental and heritage planning
Providing customer service advice and a professional advisory role to stakeholders in a timely, courteous and helpful manner
Providing a specialist advisory role and service involving elements of complexity requiring problem solving, analysis and sound judgement
Actively multi-skilling across other areas of Council's works as required and apply a flexible and adaptable approach to deliver on Council's commitments outlined in our delivery and operational plans.
About Richmond Valley
The Richmond Valley LGA is the base of the Northern Rivers region of NSW; Tweed Heads, Byron Shire, Lismore Shire and Ballina Shire. The area is around three hours from Brisbane, less than an hour to Byron Bay and 30 minutes to Lismore. Richmond Valley and our surrounding areas are some of the most beautiful and desired in the country. Why wait in bumper-to-bumper traffic when you can drive past the gorgeous beaches, through rolling hills and fully embrace the benefits of regional living. Your "office" will range from beautiful coastal villages and country towns to vast fertile farm lands.
The region's community is welcoming and friendly, which is why it has become a popular location for sea and tree changers who have had enough of traffic jams, congestion and long work hours.
We are proud to have won multiple awards for our culture including: Outstanding Employer of the Year by NSW Northern Business Chamber, and Large Employer of the Year by Training NSW.
Richmond Valley has a generous Leave Management Policy including three weeks sick leave, compassionate leave, and volunteer leave to name a few. Our Health & Wellbeing Program includes Fitness Passports, free yoga each week, free meditation and a fun Health & Wellbeing day alongside many other initiatives.
We are a strong believer in developing those who want to learn more, master their field or enter a new one, our Learning & Development strategy supports professional growth that aligns to organisational need. Leadership is very important to Richmond Valley and we invest every year in our Leadership team with the aim of making all staff at Council empowered and engaged.
Please visit Working With Us for more detail regarding benefits Richmond Valley Council has to offer and here for more information about the Regional Job Precincts.
Our Values
Integrity and Passion
The Way We Do Business
We lead by example. We take responsibility. We do what we say. We embrace change. We are community focused. We are in this together
To lodge you interest:
PLEASE NOTE:
Once you start your online application, you cannot save and return to it later. You may wish to prepare your responses in a Word document and then copy and paste these into the fields below.
Please review the Role Description, outlining the key responsibilities and requirements of the role.
Complete the questions below. Click "Next".
Attach your resume. (You may also attach a cover letter - this is optional). The names of your documents should not contain any characters other than letters, numbers and spaces. Click "Next".
Review your application to ensure everything is correct. Click "Confirm" to submit your application.