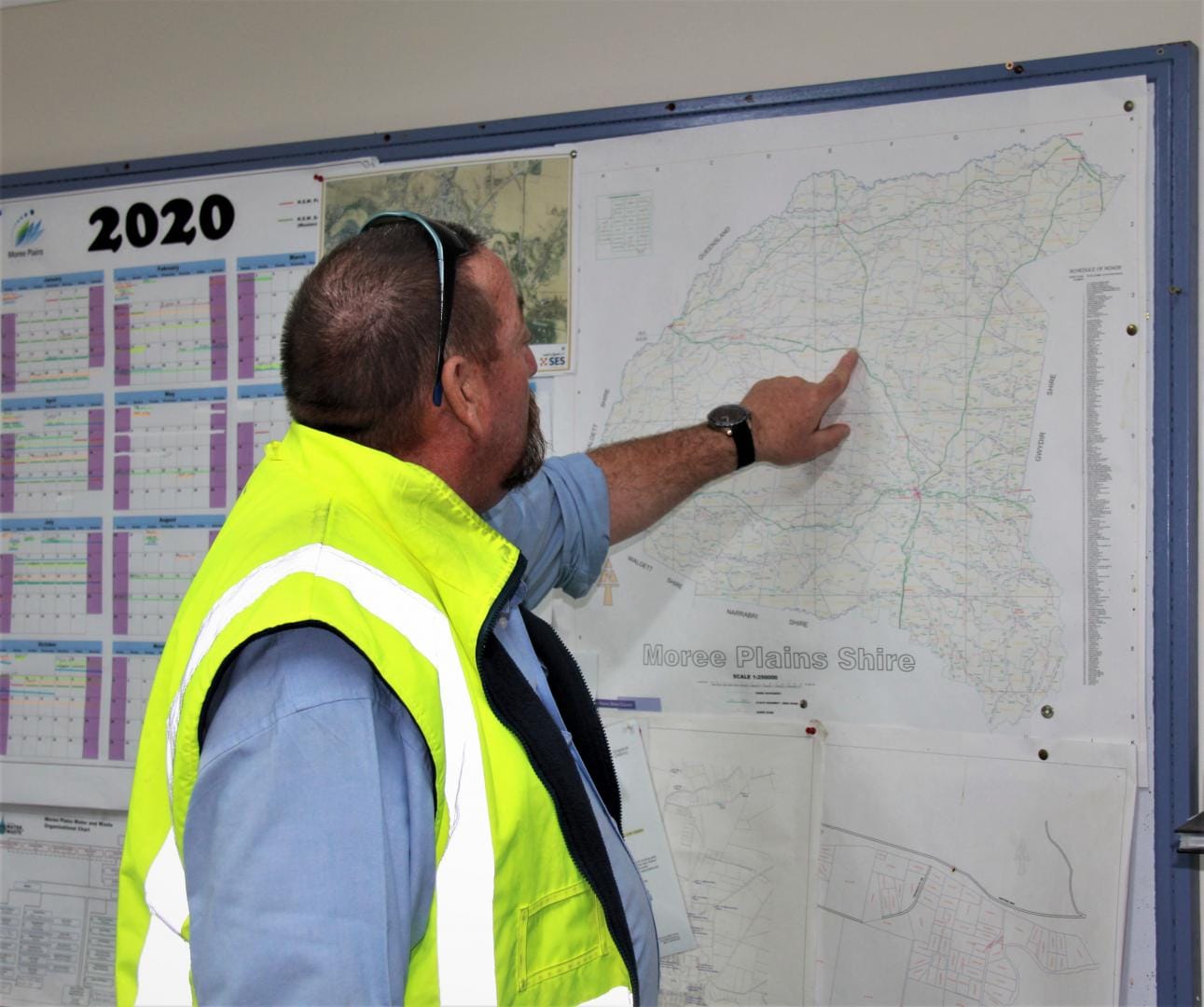 This is certainly true for Kent Harris, Water and Waste Superintendent for Moree Plains Shire Council. Kent plays an integral role in the delivery of a clean, regular water supply and effective waste services for more than 13,000 residents across the New South Wales Shire.
Kent started his career with Moree Plains Shire Council 22 years ago, joining as a labourer. Today, Kent leads a diverse team of more than 20 employees, all with different cultural backgrounds and experiences; ranging from school-based trainees, right through to qualified plumbers located across Moree, Boggabilla and Mungindi.
There are many reasons why Kent has felt at home at Moree Plains Shire Council for more than two decades. Kent comments, "They've supported me. They recognised my drive to learn and encouraged me all the way through, with additional training over the years, helping me reach where I am today."
RETURNING WATER BACK TO THE ENVIROMENT – NATURALLY
A core part of Kent's role is overseeing the collection, treatment and eventual reuse of water.   Everything that gets washed down your kitchen, laundry or bathroom sink or toilet ends up in the sewerage system and eventually arrives at The Moree Sewage Treatment Plant. The plant operates under licence from the NSW Environment Protection Authority who sets standard for the treated water returned to the environment from the plant.
The plant has a set of oxidation ponds, which are designed to treat wastewater or grey water naturally, through the interaction of sunlight, bacteria, and algae. The ponds are only a metre deep which means sunlight can easily penetrate the water to kill any bacteria. Kent explains, "The ponds are popular with local birdlife including pelicans and wood ducks, which is always a great indicator of the water's purity"
RECYCLING FOR SUSTAINABILITY
Water recycling is becoming a critical activity for managing our water resources. Once fully treated, wastewater is reused for irrigation of the golf course, the cemetery, playing fields such as Harborne Oval and the local wetlands. Kent comments, "Everything is done naturally, there's no chemical use apart from chlorine to treat the water, which is required by law"
The water is sample tested by NSW Health every week, and the treatment plant plays an important role in the detection of illegal drug use. In conjunction with NSW Health, samples from the treatment plant are tested not only for drugs, but for SARS-CoV-2, the virus that causes Covid-19, to help health authorities target public health advice and ensure the community remains Covid-safe.
WATER FOR THE COMMUNITY
As well as providing great quality waste services across the region, Kent's team is also responsible for providing a clean, sustainable water supply to residents throughout the Moree Plains Shire.
While the area sits on top of an impressive system of artesian and sub-artesian water, the Council pumps more than 4,000 mega litres of water from a combination of bores and rivers each year. This provides a potable supply to Moree, Boggabilla, Mungindi, Pallamallawa and Toomelah, and a non-potable supply to the villages of Boomi, Garah, Gurley and Weemelah.
Water is the driving force for all life, and for Kent Harris it has also been the force behind a long and successful career at council.
Click here  to view current opportunities for Water professionals in councils across Australia.