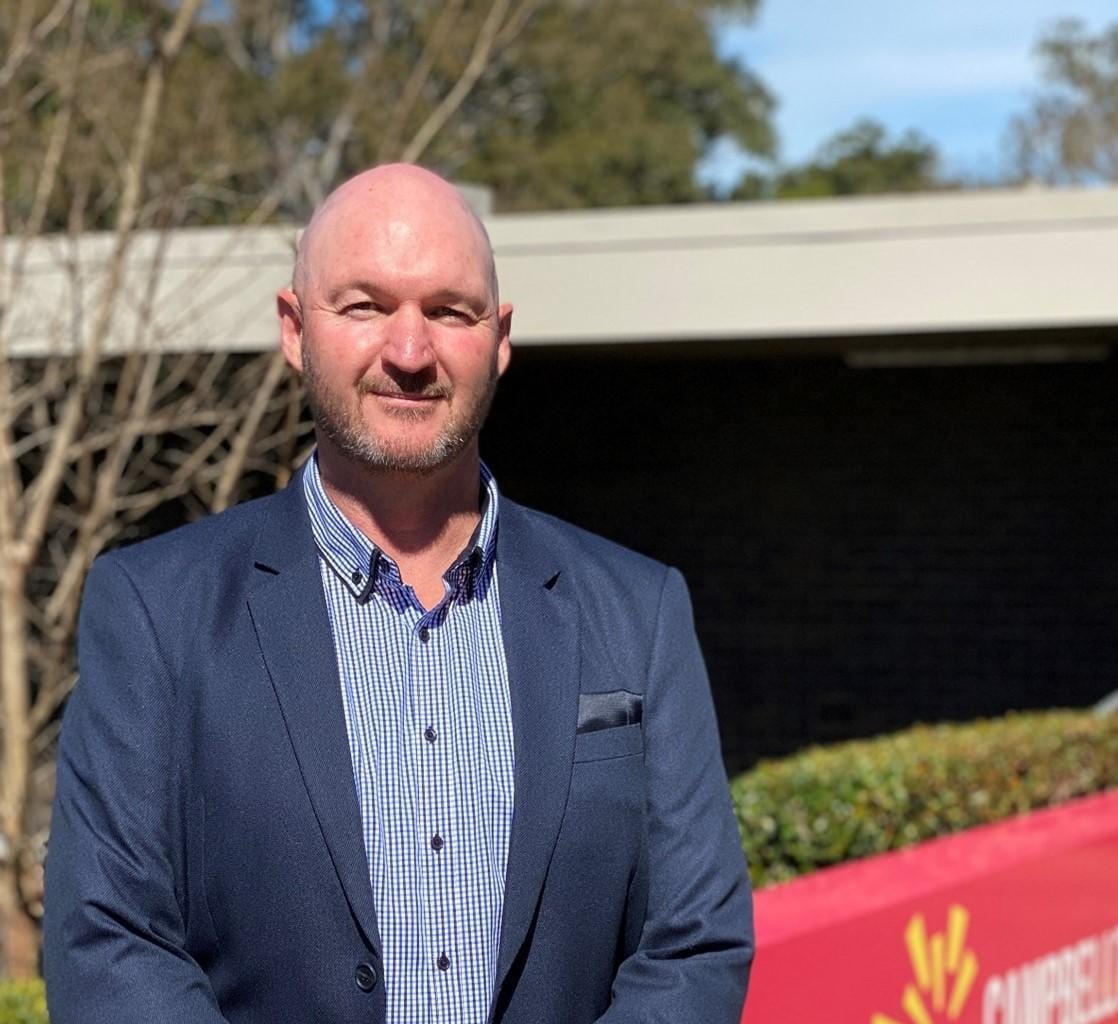 Yes, says Mark Bransdon, Learning and Development Officer – People and Performance, Campbelltown City Council.
What was your background in the Defence Force?
I enlisted into the Australian Regular Army in July 1997 (Infantry). During my 22 plus years, I was posted to two regular Battalions (5/7 RAR and 5 RAR), three reserve Battalions, as cadre staff (9RQR, 31/42RQR and 4/3RNSWR) and two training establishments (School of Infantry and School of Armoured as an Instructor). My last two postings were as the Warrant Officer Instructor Mechanised (SoArmd) and Training Warrant Officer (4/3 RNSWR). I discharged in October 2019.
What common attributes and skills work in both the services and in council?  
Both organisations operate in a rapidly, and frequently changing environment; COVID-19, advancements in technologies, national/community requirements, and expectations, have all changed our workspace. Therefore, you need to have the ability to 'adapt' promptly to these changes; adaptability and a 'can-do' attitude, allows all you to respond, in a positive way, to change.
All ex-service personnel know what it's like to work for an organisation where every physical activity they do, can be scrutinised by members of the public. This knowledge of possible scrutiny has enabled veterans to understand the importance of reputation and brand. Both organisations have their own unique challenges and stress factors, I have always found that a good sense of humour serves you well in dealing with these issues.
What attracted you to working in local government?
It was an honour to serve Australia, its people, and its interests for over 22 years, and it was a role that I never took lightly, or for granted. When the opportunity was offered to serve the community again, I grabbed it. There were many reasons why working in Local Government was so attractive, but the most important reason for me was knowing that what you do in your workplace can have a positive impact for so many people.
What have been the benefits/challenges?
There are many benefits that come with working for Local Government; however, the one that I have benefited the most from is the flexible working arrangements. I have been given the opportunity to 'shape' my working hours (between the office and home); so that it is mutually beneficial to both the organisation and to my home-life situation.
What would be your advice to other veterans?
Plan your transition wisely, attend a local ADF Transition Seminar (with your partner, or family member). There are so many resources and tools available to you, the Veterans Employment Program (VEP), Defence Community Organisation (DCO), SoldierOn are just the tip of the iceberg. Your time in the Defence Force has given you the foundation skills to succeed in Local Government.
What would be your advice to councils thinking of taking on an ex-service person?
There is an old saying that gets used for many situations, but I believe it really suits this question…..'Is the juice worth the squeeze?', and I can honestly say 'yes it is'. For a little bit of effort, time and understanding, spent on training and guiding a veteran, the benefit back to the organisation cannot be underestimated. All veterans have such a unique range of skills and attributes that they bring to your organisation, they know what it's like to work in a fast-paced, and at times, stressful environment. They know what it's like to be constantly in the public arena, and they understand the importance of 'hearts and minds'.
Veterans know how to lead a team in a high stress environment and still meet timings, even when time and resources are a major constraint; they know how to get the best out of their team. Veterans may not be up to date on the terminology, models, templates, etc used in Local Government. However, with their finely tuned skills in adaptability and flexibility, coupled with their strong work ethic, they are able to overcome this deficiency rapidly.
Any other advice or final observations on how well the transition has worked for you?  Anything you wished you had known?
Transitioning out of the Defence Force wasn't as challenging as I thought it would be. The ADF Transition Seminar is such a valuable program, it will will set you up for a successful transition, use it.