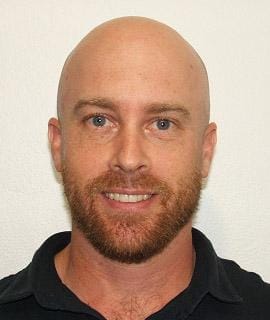 Mick De Groot, Asset Manager at Gunnedah Shire Council shares why he feels Defence personnel are a good fit for Local Government.
What's your role at Council?
I am currently employed as the Technical Officer for Gunnedah Shire Council Public Halls and Centres. This includes managing Affordable Social Housing for Low Income Earners, licencing for public spaces and maintenance for community buildings.
What is your background in the Defence Forces?
I was previously working with the Royal Australian Engineers Corps and was posted from 2014-2018 with the 1st Combat Engineering Regiment and then with the School of Military Engineering in 2019-20.
What do you think Defence and Local Government have in common?
Both Defence and Council require administration within timeframes. Despite the commercials you see of soldiers training in the field, air or sea, the bulk of a soldier/sailor/airmen's time is occupied with administration. This includes inventory checks, equipment inspections, personnel tracking, governance and future training planning. As all forms of Government require constant administration and governance to effectively operate, ex-Defence members understand these requirements and have the ability to meet timeframes under pressure.
Defence personnel also understand the concept of belonging to an organisation that can be scrutinised by the public eye. They know why appearance is important and how one individual's actions can affect the entire organisation. They know why uniform is important to an organisation's image. They also understand the requirements upheld within policy and procedure and know how to respectfully use the Chain of Command. Defence personnel have a deep understanding of loyalty to an organisation.
Defence personnel know how to effectively work in small teams, as well as individuals, and understand the role initiative plays in discovering issues before they arise. These attributes are immediately transferrable to Local Government.
What attracted you to Local Government
All levels of Government, whether Federal, State or Local, operate under relatively similar systematic requirements. Being ex-defence, I already understand how/why these systems operate the way they do and have an overall grasp of government bureaucracy. Whilst the position I applied for interested me and allowed me to expand on some of the skills I had learned during my time in Defence, I was able to move into this position without too much of a culture shock which meant I could "hit the ground running". It is important to note that a position with Local Government also appealed to me as a secure form of employment which was relatively immune to external threats, particularly the current Covid-19 Pandemic.
What do you see as the challenges in transitioning to work in local government?
My biggest challenge involved letting go of the working culture that Defence provided. During peacetime training, the biggest drawcard for work fulfilment in Defence comes from the group you work with. Operating within a small team to overcome the challenges, Defence gives military personnel a bond that cannot be replicated in any other profession. By stepping away from this culture and into a more singular role, my adjustment has required me to rethink what I need to get out of my results to provide me with fulfilment.
What advice would you give other Veterans?
My advice to other veterans would be to engage with Registered Training Organisations (RTOs) to seek RPL (recognition of prior learning) for qualifications to which you may be entitled. It's surprising just how many military skills are transferrable to civilian qualifications. While some RTOs are better than others, most will provide defence personnel with an extensive list provided they have access to their service record.
It is also important to be able to let go of what made your time in defence enjoyable, as it most likely can't be replicated in the civilian workplace. It needs to be substituted with something else, and it is up to the individual to find out what that is.
What is your advice to Council about ex Defence employees?
My advice to Councils would be to understand what Defence personnel can contribute. If they were militarily good at their job, they can handle pressure and challenges. They know how to take on adversity at work and will seldom complain about anything that is within their control. As stated previously, Servicemen and Women spend the majority of their professional lives conducting administrative tasks, some more mundane than others. They know why governance is important and how to grasp the big picture of an organisation's direction. This may not always be articulated in interviews or applications as they may not see this prior knowledge as important. Defence personnel are easy to train and are more than familiar with when things don't go specifically to plan. If coached in the correct fashion, ex-military are an asset to any organisation.