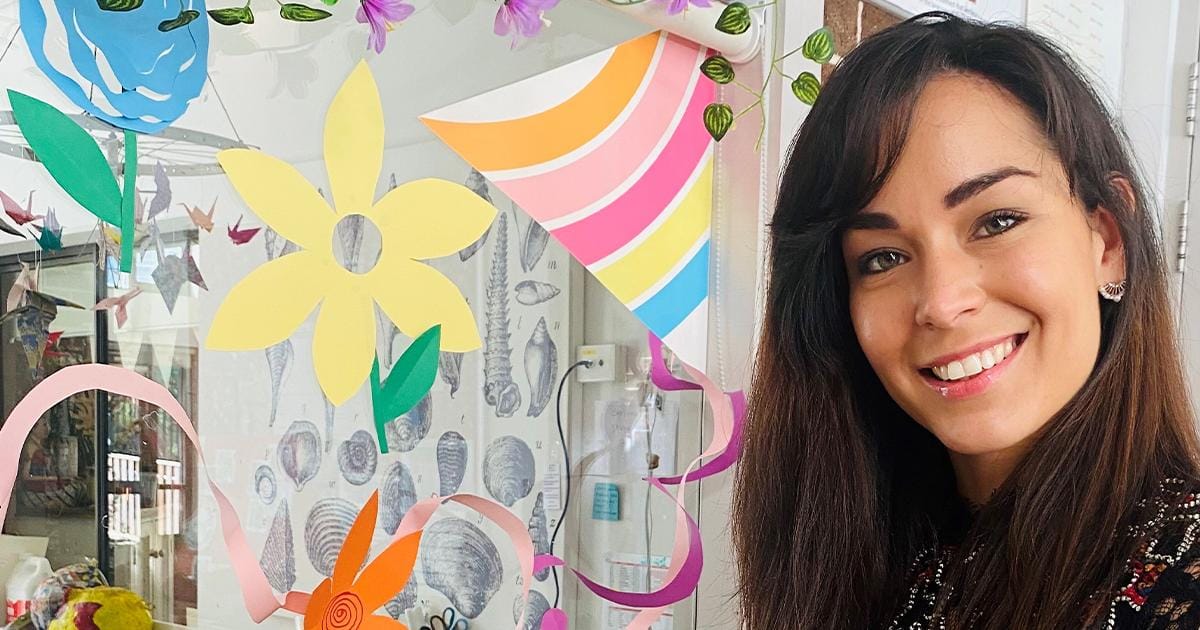 Athalia Bassett, Childcare Educator at Brookvale Children's Centre
In the first five years of life, access to quality childcare education is a key factor in achieving the best possible outcomes for a child.
Stretching from Palm Beach to Manly, Northern Beaches is home to over 17,500 0–5-year-olds. Ensuring these children all start life well, regardless of background or ability, is a significant focus for Northern Beaches Council.
Athalia Bassett who works as an Educator at Brookvale Children's Centre explains to us what she loves about her role at Northern Beaches Council, and why a childcare career in Local Government could help you discover your passion for early childcare education.
Q. You've been with Northern Beaches Council for a year now, what has surprised you the most?
A. Northern Beaches Council has an incredibly supportive workplace, it's a breath of fresh air. There's just a different kind of energy, we're all here to make a difference to the lives of children in the community.
Early Childhood Education is an industry where people often don't last long – and yet, the stability within an early childcare environment is almost as important as having a stable home. Having the same teachers to experience achievements in a child's learning journey is so crucial for them.
For myself and my colleagues, Local Government has given us the opportunity to achieve our goals as Educators knowing we have integrity in the service we're providing to families and the community.
Q. What are the top three things you enjoy most about working at Northern Beaches Council's Brookvale Children's Centre?
We are a team who truly share a sense of purpose for what we do
We have beautiful families and children who make our days unique and special
We have two campuses so children have ample space to learn and develop the skills they need for school
Q. How important is Learning and Development in your career, and how does Northern Beaches Council support you?
A. It's really important because our industry is evolving so quickly with new technology and research. At Council, we're at the forefront of adopting the latest research because we're here for the community, not for profit – so we're willing to invest to make everything possible for staff and children to have the best possible outcomes and resources.
One of our centres is a pilot for STEM technology – they have robotic figures that do 'doodles' with the children. The children get to program and code the robots to get them to do certain actions. It's just amazing what these young pre-school kids can do!
We also have access to a course library which is fantastic. Some of the courses are mandatory and related to our roles as Educators, but there are other courses that can help you generally with life skills such as handling stress, building resilience and improving your wellbeing.
These courses help us to be our best – they give us the knowledge and skills to perform in such a diverse workplace and also in our personal lives out in the community.
Q. How does Northern Beaches Council foster diversity and inclusion in its Early Childcare services? 
A. I've been really impressed to see the support for children who have additional needs. The Council puts families and children first to ensure that everyone feels they belong. We go above and beyond to accommodate families who require wheelchairs access, have sight or hearing problems, speech impediments and other challenges.
We work closely with those families and we have a really inclusive environment here. I personally love working with children who have additional needs, I get so much satisfaction helping them to achieve alongside their peers.
Q. What would you say to someone considering a career in early childcare education with Northern Beaches Council?
A. If you've worked in the private sector, you'll definitely rediscover your passion for education in Local Government.  You'll enjoy new technologies, new resources, and be supported to help children with diverse needs. You'll feel motivated knowing you're working for a strong organisation who puts families and children first with the aim for forming a stronger inclusive community.
Northern Beaches Council believes that everyone is a leader, and the Council empowers you to take on that leadership role and apply your knowledge to inspire those around you.