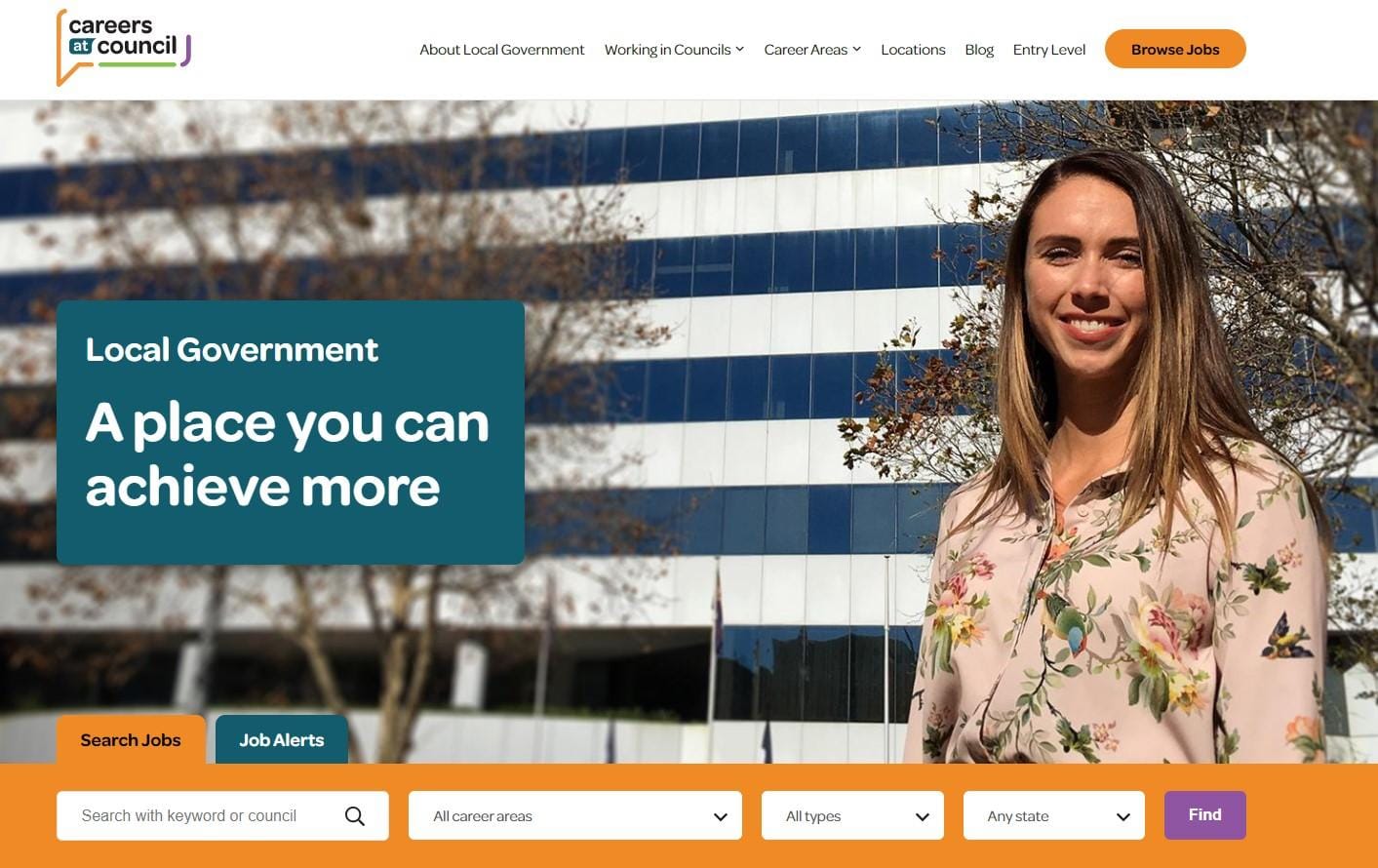 After a successful first year, Careers at Council has undergone a suite of strategic updates to make it more engaging and easier for candidates to learn about job opportunities in local government.
Drawing from in-depth analytics to understand how candidates use the site, careersatcouncil.com.au has been refreshed to better support the candidate journey.
NAVIGATING THE SITE WITH EASE
We've changed the layout of key pages, re-ordered menu drop-downs and created tools on the site to make it easier for candidates to find what they're looking for.
There's a new job search tool at the top of the homepage where candidates can filter their job preferences and easily register for job alerts.
We've added tiles on the homepage so candidates can simply and quickly explore the different career areas within council, register for job alerts and discover if council is right for them.
VIDEO TELLS OUR STORY
You many also see that there are now more videos on the site. We understand that one of the best ways to effectively tell the story of a career in local government is with rich, engaging video content. We've included videos on many of the career area pages and have added an entire new page dedicated to videos of council employees who're already making a difference in their community.
USING SIMPLE, MEANINGFUL LANGUAGE
We've made some changes to the wording of the site as well. We've reduced the length of the career area pages to give candidates the information they need in an easy-to-read format.
Our Working in Councils section now includes a page titled 'Is council right for you' to help candidates decide if local government is the right fit for them. We have also added a page for Veterans who have many valuable skills that are sought by local government.
FIRST IMPRESSIONS COUNT
The updates we've made to our website are all designed with the candidate experience in mind. From discovering the wide ranging careers paths available, to watching inspirational stories of council employees, to finding their next job in local government – it's all right here for job seekers at careersatcouncil.com.au
First impressions count, so make sure your council is part of the candidate career journey. For more information, contact Jennifer James at Local Government NSW.