A love for people and a desire to make a positive impact
Read time: 4 min read
Previous article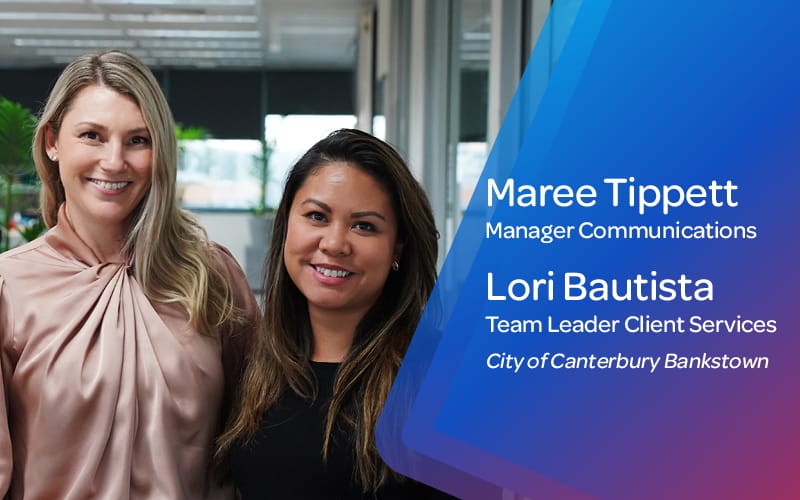 Q&A with Maree Tippett, Manager Communications at the City of Canterbury Bankstown (CBCity)
 Maree Tippett leads a team of talented communications specialists at CBCity. Together they design and develop strategic communications campaigns to engage, educate and inform this vibrant and diverse community.
We recently caught up with Maree to discuss her role, the team she works with and the incredibly successful 'Ready Set Go' campaign.
READY SET GO
After CBCity was declared a COVID-19 'area of concern' in 2021, the community endured one of the harshest lockdowns in NSW. It was a highly emotive and often confusing time for everyone, especially for CBCity's Culturally and Linguistically Diverse (CALD) community who face significant communication challenges.
When restrictions were lifted and new rules declared, Maree and her team developed a proactive communications campaign to educate and reassure their CALD community.
'Ready Set Go' was a visual campaign strategically developed and translated into six languages. The campaign was rolled out in three distinct stages; Ready, Set, Go to prepare residents for re-entering facilities when the lockdowns finally lifted.
Using simple language, clear messaging and consistent graphics, the campaign featured a suite of 158 digital, print and social media assets, rolled out across all CBCity's major facilities. The campaign was viewed more than 1.7 million times and was instrumental in ensuring everyone felt informed and welcomed back into the council's many facilities.
Q.Maree, can you tell us about the team involved bringing the 'Ready Set Go' campaign to life?
A. 'Ready Set Go' was developed and produced in-house, using the skills of our talented communications team. I headed up the communications strategy, together Lori Bautista on planning and communications, Kate Mayfield on digital and Diana Taleski on creative.
Our team executed the communications plan, creative, design, writing, photography, videography, webpage, social media and media. We also collaborated with our internal customers and NSW Health to deliver this important message to our Culturally and Linguistically Diverse (CALD) community representing more than 140 languages across 100 countries.
Q. What are the main learnings/insights from the success of this campaign that will be valuable for your team moving forward?
A. We've learnt to be incredibly agile and responsive with crisis communications and step up our forward planning. In this case, we made sure we were fully across all the detailed NSW Health information. This allowed us to pre-empt when our facilities would need to reopen, in-line with the ever-changing government restrictions.
By being highly proactive, we could quickly collaborate with our internal customers and Executive Team to develop a solution that was fast tracked across all our facilities easily and effectively.
Q. What are the career backgrounds of your team?
A. Our team is fortunate to have come from diverse backgrounds including agency, Not for Profit, private and Council, which allows us to bring different perspectives to our projects. What we all have in common is a love for people and a desire to make a positive impact on the community.
Q. As your first role in Local Government, what has surprised you the most?
A. What surprised me most when I joined CBCity was the scope of what council does. In no other company would you be working on over 21 different services at the same time – I think many people underestimate the extent of work that goes into making a city run!
I love the connection with the community and working with wonderful people like our Advertising and Administration Officer Julie Hayes who has been at Council for over 40 years.
Q. What are the main responsibilities of your role and what do you find the most rewarding about the work you do?
A. As Manager of Communications, I work with my team to create all the external communications for CBCity including, campaign creation, communication plans, strategy, copywriting, graphic design, website, video, social media and media.
What I find most rewarding is working with great people, the diversity of the role and having fun along the way.
 Q. What do you think you get working for City of Canterbury Bankstown that you wouldn't anywhere else?
A. Being one of NSW's largest and most diverse LGAs, we get to reach people from so many different cultures and backgrounds. This role is unlike any role I've had before, no two days are the same and I'm very thankful for the amazing, talented team that I get to work with every day.
Be the voice of local government with a communications career at council. Discover roles available right now here.