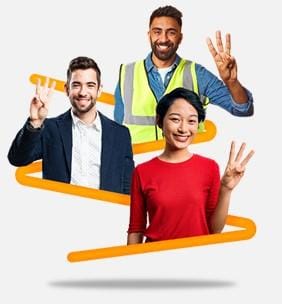 Enjoy 3 extra months. Free.
Subscribe before 1st of July and receive an additional 3 months at no extra cost.
Not just any jobs site.
Designed by the state and territory Local Government Associations to promote working in councils to the wider candidate market, Careers at Council is the only website recognised by the Department of Education, Skills and Employment for careers and jobs in local government.
What are you waiting for?
As a subscriber to Careers at Council, you will benefit from the significant ongoing employment marketing undertaken for you. Candidates looking for opportunities in your region will be easily connected to jobs on your website via keyword searches and our interactive map showing your vacancies.
Subscribe today, get 3 months free!
To take up the special offer for 3 additional months fill out the form here. We will then give you immediate access until the 1st of July followed by a
15 month subscription for the cost of 12 months. Reduce your recruitment advertising costs now.
Offer ends 30 June 2020.