Wingecarribee Shire Council

Water Team Leader (Construction)

Posted: 14 Nov
Closes: 03 Dec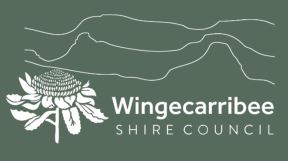 Description
Water Team Leader (Construction) - REQ09423
Permanent Full-Time Opportunity
38-hour week - Salary from $67,802.28 - $78,651.04p.a. plus 11% Superannuation
9 Day fortnight

Located in the beautiful Southern Highlands of NSW, 1.5 hours south-west of Sydney - Wingecarribee Shire Council is working to create and nurture a vibrant & diverse community in harmony with the region's urban, agricultural & natural environments.
You will play a vital role in shaping our customers' and visitors view of Council through implementing a work standard that presents a brand image of a Council that is proud of our shire and cares about our community.

About the Role

The Team Leader Water will lead the day to day operations of Councils water reticulation construction and maintenance team.
The role at time at times may be required to assist Councils wastewater reticulation team.
Selection Criteria

1. Minimum Water and Sewer reticulation qualifications to certificate IV standard, with four years or more experience in water and sewer field operations.
2. Demonstrated experience in water and sewer reticulation, field operation, construction and maintenance, both new and existing infrastructure, complying with industry standards.
3. Knowledge and understanding of WSAA guidelines and its application in relation to sewer and water reticulation.
4. Knowledge and skills in the use of computer applications including email, Microsoft Office suite and other work-related systems such as Geographic Information System (GIS).
5. High level of communication skills and ability to inspire and motivate a team.
6. Basic project management experience in planning, communicating and coordinating resources for daily work requirements of the team, delegating responsibilities, and problem solving.
7. Demonstrated ability to provide team members with fair and consistent feedback and apply coaching and mentoring skills to enhance individual and team performance.
8. Current White Card Construction Induction Card.
9. Current driver's licence.

Desirable Criteria

· Certificate IV in Frontline Management or similar experience in a supervisory role.
· Current Light Rigid (LR), Medium Rigid (MR) or Heavy Rigid (HR) Drivers Licence.
· Demonstrated competency in the use of an excavator and backhoe.
· Working under power lines and confined spaces certification and asbestos awareness.
· Current Stop/Slow Bat (Blue Card) and Apply Traffic Control Plans (Yellow Card).
· Basic understanding of water quality and disinfection standards.

The Benefits
•Focus on Health and Well-being with flexible working conditions.
•Opportunities for professional development and training
•Access to our free, confidential employee assistance program (EAP)
How to Apply
Please upload your current resume and a brief cover letter.Applicants not addressing the essential criteria may not be considered. For further information about the role, please contact Graham Middleton 02 4868 0888.
In accordance with Wingecarribee Shire Council's COVID 19 Safety Plan, we encourage all employees to be COVID 19 vaccinated.
Wingecarribee Shire Council is an Equal Opportunity Employer that provides an inclusive work environment and embraces the diverse talent of its people. We value people of all cultures, languages, capacities, sexual orientations, gender identities, and/or expressions. We are committed to achieving a diverse workforce and strongly encourage applications from Aboriginal and Torres Strait Islander people.
Applications are to be received by 3 December 2023.