Wingecarribee Shire Council

Water Crew Member

Posted: 04 Nov
Closes: 22 Dec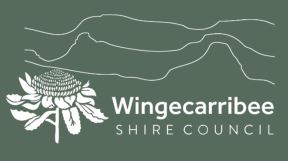 Description
WATER CREW MEMBER
Permanent Full Time 38 hours per week
Work a 9 day fortnight
Salary starting at $55,884.34 p.a. + 11% superannuation + penalties + on call allowances
The Opportunity
Our Water Services branch is seeking motivated and hands on crew members to join its Water Network team.
Located in the beautiful Southern Highlands of NSW, 1.5 hours south-west of Sydney - Wingecarribee Shire Council is working to create and nurture a vibrant & diverse community in harmony with the region's urban, agricultural and natural environments.
About the role
The Water Services branch is responsible for the construction and maintenance of Council's water and sewer assets. Water Crew Member (Construction & Services) is part of a specialised team that can be involved in any of the following activities:
Construction of new services (including repairs and maintenance on mains >150mm)
Modification of existing services (including extensions of mains 100mm to 700mm diameter)
Asset installation and maintenance (instillation PRVs and PSVs)
Quality and analysis (disinfection of water mains) This position can include working across different work teams to meet business needs, assisting in a variety of routine manual labour and skilled tasks.
Selection Criteria
1. Certificate III in Water Industry Operations (including relevant units of competency in Water Reticulation, Plumbing and/or Civil Construction).
2. Demonstrated relevant operational experience and knowledge in construction and maintenance activities related to water network assets, including competencies in operation of large/small plant, tools and equipment.
3. Demonstrated ability to work autonomously and within teams, with a capability and commitment for good communication and problem solving that provides efficient and effective customer service.
4. Relevant knowledge of maintenance standards and demonstrated competency in the application of water reticulation materials for construction.
5. Demonstrated competency in reading reticulation drawings and maps.
6. Self-motivated, able to plan and make decisions towards proactive contribution and outcomes.
7. Demonstrated competency in applying risk management for environmental and WHS standards related to the water industry.
8. Good level of communication and literacy skills and ability to work as part of a team.
9. WHS Construction Induction White Card.
10. Current Confined Spaces qualifications.
11. Current Light Rigid (LR) Drivers Licence.
Desirable
Certificate IV Water Industry Operations (including relevant units of competency in Water Reticulation, Plumbing and/or Civil Construction)
Current Medium Rigid (MR) Drivers Licence and competent in load restraint protocols
Statement of attainment in water backflow prevention
Knowledge and application of relevant standards, regulations and procedures which relate to effective application and performance within water and sewer industry
Knowledge and skills in the use of computer applications including email, Microsoft Office suite and other work related systems e.g. maintenance programs and GIS mapping
Certified in Working Safely Near Live Electrical Apparatus as a Non-Electrical Worker
Rail Industry Worker (RIW) card
Traffic Controller Skill Set or Implement Traffic Control Plans competencies
Benefits on Offer
Competitive salary + penalty rates + on call allowances
Easy parking
Career development opportunities
Paid training and ticketing/qualifications where applicable
9 day fortnight - great work / life balance
Discounted gym membership
How to Apply
Please upload your current resume and a brief cover letter addressing the selection criteria. (Applicants not addressing the essential criteria may not be considered). For further information about the role, please contact Graham Middleton, Field Supervisor Water Network 0428 249 923
In accordance with Wingecarribee Shire Council's COVID 19 Safety Plan, we encourage all employees to be COVID 19 vaccinated.
Wingecarribee Shire Council is an Equal Opportunity Employer that provides an inclusive work environment and embraces the diverse talent of its people. We value people of all cultures, languages, capacities, sexual orientations, gender identities, and/or expressions. We are committed to achieving a diverse workforce and strongly encourage applications from Aboriginal and Torres Strait Islander people.
Multiple positions are available and applications will be assessed on an ongoing basis until all positions are filled.