Maitland City Council
Visitor Experience Lead – Maitland Gaol
Posted: 06 Aug
Closes: 22 Aug
Maitland, New South Wales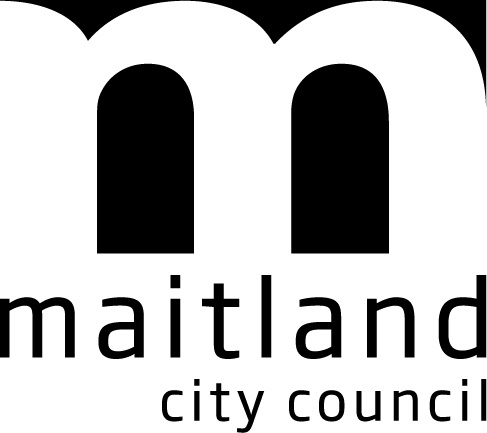 Description
About Us
Maitland is the fastest growing Local Government Area in NSW. What does that mean? Well, due to our rapid increase in population, we are delivering more to our community and visitors. One of our major tourist attractions is our Maitland Gaol that is enriched with history and provides guests with an all-encompassing experience ranging from one-on-one tour guides, ex-warden tour guides and even a ghost hunting tour guide for those that are brave enough! Our Maitland Gaol has recently been granted a substantial funding opportunity which means we have some big and bright plans to transform this tourist attraction into an inviting and enriching place for businesses and tourists.
Our team are excited that planning has already commenced for over $11.6m of works from the Maitland Gaol Development Plan and Site Master Plan which includes a new activity hub, innovative interpretation, accommodation provision and event infrastructure, thanks to commitments from Council, as well as the state and federal governments.
The Opportunity
The Visitor Experience Lead – Maitland Gaol is responsible for setting the standard of visitor experience and achieving a high level of customer satisfaction across all areas of Maitland Gaol as a visitor attraction, including leading the training and ongoing performance management of the Visitor Experience Team.
Progressive thinking, innovation and highly effective working relationships are key in this role, ensuring positive and constructive customer and staff interactions. The Visitor Experience Lead will manage projects, drive innovation, undertake public programming and identify products and initiatives aimed at maximising return on investment for the community and Council.
This new role is a great chance for someone to come in to be part of a critical moment for the organisation, with transformation to how we work, how we position the customer in our work and a significant investment in the delivery of initiatives from the Maitland Gaol Development Plan.
About You
To be successful in this role you will have a Degree in Tourism, Business or a related discipline, or an equivalent combination of significant contemporary supervisory experience and education with a particular focus on the development and delivery of initiatives that enhance visitor experiences.
You will be the expert in leading a visitor focussed environment and will have highly developed project management skills. Your leadership expertise will be evident through your aptitude for managing team and individual performance and your ability to empower, develop and motivate staff.
In addition to exceptional interpersonal skills, you will be open minded, solutions focussed and be resilient. Our Visitor Experience Lead manages a team working at a seven day a week visitor attraction, this means that at times there will definitely be a requirement to work weekends and outside of traditional office hours.
If you are a vibrant and creative individual, that enjoys digging deep to get things done, but still bringing the fun to the office, then this role is perfect for you!
Please note that previous applicants need not apply.
Benefits
This is a permanent full-time role, working 35 hours per week across a flexible roster, with a salary ranging from $88,053 - $97,739 per year based on previous skills/experience + 10.5% p.a. super.
Council also offers a range of other benefits for its employees, including:
Access to our generous and various range of flexible work arrangements
Access to Council's Healthy Employee Program which includes a subsidy of up to $125 per financial year and discounted gym memberships
Additional leave entitlements such as Paid Parental Leave to spend more time with your loved ones, and Health and Wellbeing Leave to keep up to date on your "self-care"
Access to our Education Assistance Program which aims to provide financial support for study and additional study leave so you can continue to learn and grow
Long Service Leave after 5 years of service with us
Free onsite parking
To Apply
To apply for this opportunity, please click 'Apply Now' and submit your resume and cover letter. In the application process for this role you will be required to address two targeted questions, with each response limited to 400 words, in place of addressing the entire essential criteria.
Questions?
If you want to be part of a small team that does big things, but have some questions regarding the role, then please contact Zoe Whiting, Heritage Interpretation Specialist on 0436 640 353.
Applications close: Sunday 21 August 2022
Please note, prior to an offer of employment being made, recommended candidates will be required to undertake a medical assessment (including drug and alcohol testing). Council also completes a range of other pre-employment checks which may include reference checks, employment history checks (past 5 years), psychometric testing or a criminal history check. For more information about the recruitment process, visit our website and search 'work with us'.
We are a 2022 Circle Back Initiative Employer – we commit to respond to every applicant.