Warrumbungle Shire Council
Urban Services Operator
Posted: 10 May
Closes: 30 May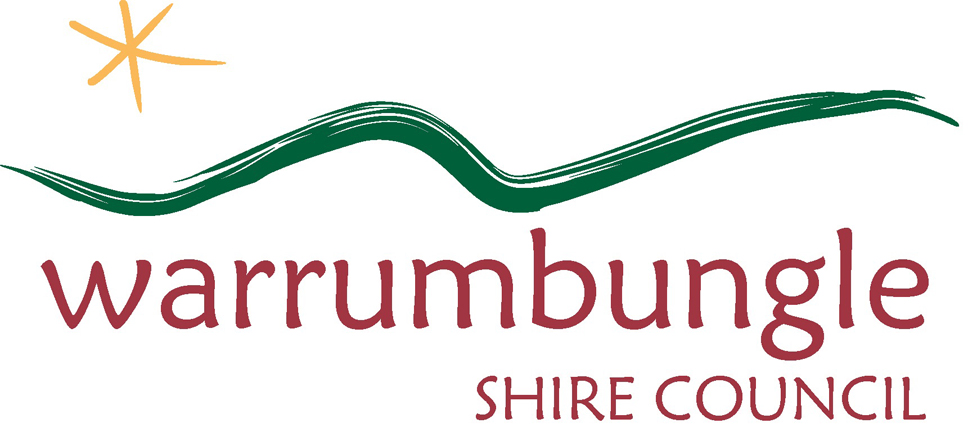 Description
Department: Urban Services
Reports to: Team Leader Urban Services
Salary Range: $946 - $1,080 per 38 hour week + super, with a fortnightly RDO
Warrumbungle Shire is strategically positioned on the Newell Highway, a short drive from Tamworth, Mudgee and Dubbo, and just over 3 hours from Newcastle, making Warrumbungle Shire a great place to live and work. Covering an area of more than 12,000km², and with a population of nearly 10,000, Warrumbungle Shire Council is one of the larger Local Government Areas in Central West NSW, home to the townships of Coonabarabran, Coolah, Dunedoo, Binnaway, Baradine and Mendooran.
With a rich history and stunning landscapes including spectacular mountain ranges, waterfalls, ancient sandstone caves, gorges, and beautiful plains, our scenic location amongst friendly country communities provides an ideal setting for those looking to balance a country lifestyle and career.
This position is located in the quiet rural village of Mendooran. Known as a mural town, the main street is painted with colourful murals reflecting country life and Mendooran's history. There is a great country pub and loads of local personalities to entertain you. Less than an hour to Coonabarabran and Dubbo, everything is at your fingertips.
At Warrumbungle Shire Council we offer a broad variety of jobs with a range of benefits and career development opportunities within Local Government. The guiding principles of honesty, integrity, fairness and compassion form the spirit of the team along with respect, transparency, passion, trust and opportunity is how Warrumbungle Shire Council strengthens its working environment to deliver on the aspirations of our community. We are an EEO Employer with a commitment to our staff and our vision is Excellence in Local Government.
Purpose of the Position
This position is responsible for maintaining the Shire's urban landscapes with emphasis on parks, gardens, town streets, sporting grounds, public facilities and amenities. In order to do this successfully it will be necessary to operate a variety of plant and powered equipment safely and competently. It will be necessary to work for periods without direct supervision and to work within a small team to accomplish larger maintenance tasks. To succeed in this role you will have a general knowledge of small plant operation, irrigation equipment maintenance, turf management and horticulture, willingness to utilise technology in the workplace, the ability to always project a positive image of Council and a strong customer service focus.
Please click here to view the position description
Essential Requirements
Commitment to Council's Mission, Values and Code of Conduct.

Understanding of work health and safety (WHS) in the workplace and commitment to

a positive contribution to WHS in the workplace and compliance with Council and legislative requirements.
Class MR Drivers Licence
OHS Construction Induction Certificate ("white card")
Traffic Control ticket (blue ticket)
Minimum two years relevant work experience
Ability to operate different plant and equipment
Demonstrated reliability and punctuality
Communication skills to enable the jobholder to:

Provide and obtain information
Participate in meetings/group discussions
Complete standard forms
Deliver effective customer service
Desirable Requirements
Certificate III in Horticulture or similar relevant field
Implement Traffic Control Plans (yellow ticket)
Level II Chainsaw
Demonstrated ability to operate tip trucks
Chemical Handling Certificate
First Aid Certificate
Applicants should note that Criminal History Checks, as well as alcohol and drug testing, are conditions of employment.
Applications close at 11.00 pm Sunday 29 May 2022.
For enquiries, please contact Human Resources on 6849 2000.
How to apply
Please provide sufficient detail in your answers to the questions as this information is used to assess your suitability for interview.
Scroll down and complete the fields below. Note: Fields marked with a red asterisk* are mandatory.
Click 'Next'
Attach your resume, covering letter and copies of your qualifications
Click 'Next'
Review your application and click 'Confirm' to submit your completed application
You will receive an email acknowledgement to confirm receipt of your application. You will receive email notifications regarding the status of your application. It is important that you regularly check your email to ensure you do not miss any notifications from Council.