Narromine Shire Council
Team Leader Construction Maintenance Services
Posted: 04 May
Closes: 17 Jun
Narromine, New South Wales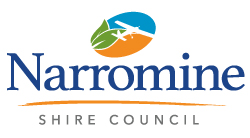 Description
Our Council
Narromine Shire Council covers an area of 5264 km2 and has a population of approximately 6444 in the rural townships of Narromine, Trangie & Tomingley and the surrounding rural areas. Narromine is located 40km from the regional city of Dubbo.
The identities and values of Narromine Shire have been shaped by the culture of the Wiradjuri People, early farmers and by our strong aviation and sporting history. Today, the Shire has a significant farming-based industry that contributes nationally.
About the position
Narromine Shire Council are seeking a suitably qualified and experienced applicant for the position of Team Leader Construction Maintenance Services.
The objective of this position is to contribute to the overall effectiveness of Council by carrying out construction, maintenance and repair works within the Narromine Shire LGA. These duties will include general construction, maintenance and repair of grids, guard rails, culverts, footpaths, kerb and gutter, laneways, approaches, stormwater infrastructure, large trees (lopping and clearing), litter pick-up, parks and cemetery assets, safely to Council's plan, specifications or adopted standards.
To be successful in this position you will need to have:
Physical fitness to undertake the inherent requirements of the role
Class 'HR' drivers licence
General Construction Induction (CIC – White Card) NSW
Basic literacy and numeracy
It will be desirable for you to have:
Experience and competency operating a backhoe, front end loader and grader
Sound working knowledge of construction techniques and principles
Work Zone Traffic Control – Traffic Controller
Work Zone Traffic Control – Implement Traffic Control Guidance Plans
Chainsaw Certification – Crosscut & Felling
First Aid Certificate
HC Licence
The details relating to this position are:
The position is graded 9 within Council's salary structure
The salary range is from $59,374 - $67,176 (Plus a Labour Market Premium of $5000 per year) per annum plus superannuation. The salary step is determined by an annual competency assessment.
38 hour working week applies. NSC has a RDO system whereby every second Monday is a rostered day off.
Employment conditions are as per the Local Government (State) Award
Narromine Shire Council promotes the principles of Equal Opportunity Employment
Narromine Shire Council is an equal opportunity employer that encourages and promotes diversity and inclusion across our shire. People with a disability and Aboriginal and Torres Strait Islander people are encouraged to apply
How to apply
Before you apply for this position, please read the position description carefully to assess your eligibility and suitability for the position. You will be required to answer a few questions that relate to the criteria on the online application below. You will also be required to attach your current resume which should include two recent employment related referees. Please note that you cannot submit your application without attaching your resume. Council will only accept applications submitted online. Please include in your resume, evidence of qualifications that you possess.
Please refer to the attached Position Description for the entire scope of essential and desirable criteria which all applicants must meet.
Pre-employment screening
Should you be shortlisted for interview, and are then selected to progress to the next stage following interview, you may be required to undergo the following pre-employment screening process as part of the selection process:
A functional assessment (at Council's expense) including hearing and drug and alcohol testing
Reference checks from your 2 work related referees
Any other additional screening that may be relevant to the role
Council will check the authenticity of certificates and qualification
Privacy Statement
As part of the recruitment process, Narromine Shire Council will be collecting information about you. This information is private information for the purposes of the Privacy and Personal Information Protection Act. This information will be included in the recruitment file and only accessed by members of the Recruitment Selection Panel.
Contact and notes
Enquiries: Human Resources Officer Kate Potter (02) 6889 9999
Closing date: 11.30pm 17th June 2022
PLEASE NOTE THAT ONCE YOU START TO COMPLETE YOUR ONLINE APPLICATION, YOU CANNOT SAVE IT AND RETURN TO IT LATER. WE WOULD RECOMMEND THAT YOU CREATE YOUR ANSWERS IN A SEPARATE DOCUMENT (EG WORD) AND THEN COPY YOUR ANSWERS INTO THIS PAGE WHEN YOU ARE READY. PLEASE TAKE THE TIME AND BE PREPARED WITH YOUR RESUME READY TO UPLOAD WHEN YOU COMMENCE THE PROCESS.
Good luck and we look forward to receiving your application