Wollongong City Council
Recreation Services Manager
Posted: 10 May
Closes: 31 May
Wollongong, New South Wales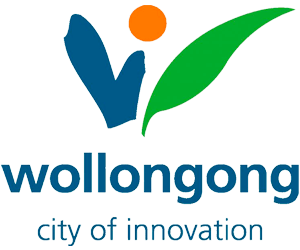 Description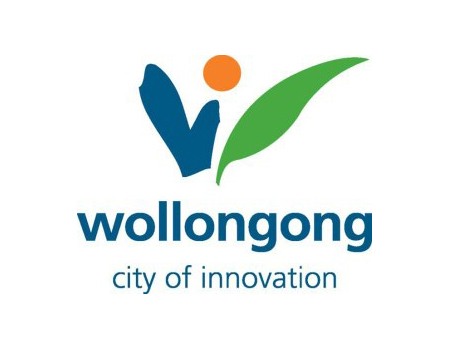 Wollongong is a vibrant, diverse city, situated on one of Australia's most picturesque coastlines. Regarded as Australia's most liveable regional city, Wollongong offers a relaxed, coastal lifestyle with all the benefits of a major city.
Wollongong City Council is committed to the principles of employment equity and diversity and encourages applications from people of all ages, abilities and backgrounds in both traditional and non-traditional roles.
Recreation Services Manager
Term Contract till November 2023
Salary from $126,371.84 up to $157,994.14 per annum plus superannuation
and an option of a motor vehicle equalisation allowance ($8,580pa)
or a lease for private use of a motor vehicle.
(Salary package will be assessed based on skills, experience, and qualifications)
Recruitment No. 22054
About the position
Due to a vacancy arising to cover someone on long service leave, we are looking for an experienced Recreation and Aquatics professional who is looking to utilise their years of experience in strategic planning and delivery of recreation services to achieve extraordinary outcomes for our community.

This position is responsible for managing the effective and efficient delivery of a range of recreation services to meet community demand and stakeholder expectations with an emphasis on strategic planning of public open space and sports facilities, development, review and implementation of Council's policies, community consultation, operational excellence, quality customer service, improved cost efficiency and increased revenue generation where applicable. In particular (but may not be restricted to) the position is responsible for the management of Council's:
• beach services;
• swimming pools;
• sports field facilities;
• use of public open space; and
• recreation assets.
Your teams will fluctuate on a seasonal basis and consist of a range of specialisations from ocean and pool lifeguards through to recreation and planning officers, all of whom deliver crucial services to the community on a day-to-day basis. Working across a diverse range of businesses the role will include, without being limited to, the following duties:
• Monitoring, reviewing and analysing external trends, developments and legislation relative to the Division and adopting appropriate improvement opportunities.
• Managing stakeholder relationships through consultative processes that contribute to effective strategic, corporate and business plans.
• Lead and manage projects to ensure achievement of outcomes.
• Managing and controlling expenditure and activities against budgets
• Preparing reports and submissions to Council
• Undertaking community needs assessments through surveys, benchmarking activities, focus groups, public meetings and working parties.
• Drive a program of continuous improvement across all recreation service areas targeting service quality and safety, operational efficiency, operational flexibility, customer satisfaction and cost recovery.
• Manage the employees in their work area to ensure their work activities are being undertaken in compliance with policies, procedures and relevant documentation
• Managing change in an organisational context
• Managing the performance, development and mentoring of staff and self by ensuring that opportunities are presented to enhance learning and professional capability.
• Developing, providing guidance and continuously reviewing strategies across functions and activities, ensuring the involvement of relevant staff within and outside the Branch.
What do you need to be successful in this role?
Hold a degree in Recreation, Business Management or equivalent.

Be an experienced Recreation and Aquatics professional

Be experienced in strategic planning of public open space and sports facilities

Have strong leadership and communication skills

Be passionate about delivering recreation and aquatics outcomes for the community

Be innovative and forward thinking
Benefits of working at Council:
We have a culture based on values of Integrity, Respect, Sustainability, One Team and Courage

We support and encourage study and career development

We foster personal and professional growth

We understand the importance of work/life balance

and offer flexible work arrangements

We recognise and reward performance and embrace change

We are committed to providing a safe working environment for all

We provide many mental, physical and social wellbeing programs to support our staff to be the best that they can be
How to Apply
Wollongong City Council uses a merit based recruitment process. It is essential to respond to each of the selection criteria, writing at least one to two paragraphs using specific and actual examples of how you have demonstrated the particular skill, qualification or experience. Provide relevant examples from your work, study or community roles. Be clear and to the point. Please use actual examples of what you have done, how well you did it, what you achieved, and how it relates to the requirements of the job. Applications that do not answer all the criteria will not be considered. Your CV alone will not be enough information for your application to be assessed. Please note that hardcopy, faxed and emailed applications will not be accepted.
A copy of the Selection Criteria Template can be found HERE
Selection Criteria:
1. Degree in Recreation or Business Management or equivalent. Please outline in your application how this qualification is relevant to the position.
2. Outline your experience in the Recreation and Aquatics fields including roles held and number of years' experience in each.
3. Please provide examples of your experience in managing multiple service managers/staff to deliver projects on time and on budget. Include details of the types and volume of projects that you managed and tools or strategies that you used to keep teams on-track.
4. Provide an example of a time you have led and influenced change in a challenging industrial environment. Describe the challenges you faced, how you dealt with them and the outcome.
5. Describe an example of a time when you developed, implemented and monitored operational processes and practices that lead to high level customer satisfaction and operational efficiency.
6. Outline your leadership experience and capability in high performance teams and develop positive workplace culture.
7. Provide an example of a time when you have utilised your high-level experience in liaising with stakeholders to inform the development of organisational policy or strategy. Include details around stakeholder groups and processes or strategies used to ensure optimal engagement. Provide context as to the policy or strategy you developed.
8. Detail your experience and examples of projects where you have been responsible for the delivery of large-scale infrastructure from planning through to delivery.
9. Current Class "C" driver's license.
For further information regarding this position contact Lucielle Power, Manager Property + Recreation on 02 4227 8676
Any questions regarding submitting the application online please contact the Recruitment team on (02) 4227 7065.
Applications close 11:59pm Monday 30 May 2022.
We are adhering to NSW Public Health Guidelines with regard to COVID19. As such this recruitment action will be conducted in line with current public health orders, for example online interviews. Currently there is also no mandatory COVID-19 vaccination requirement for this position. Should a public health order or relevant legislation require the position to comply to mandatory COVID-19 vaccinations, applicants will be required to comply.
Applicants are required to undergo a rigorous employment screening process which will include Reference, Identity and Medical History Checks, and may also include a Criminal History and Working with Children Check. Employment is subject to clearance of all these checks.
Suitable candidates may be placed on an eligibility list for future opportunities in the team, which may include part time, temporary and or relief roles.