Cabonne Council
Out of School Hours Care Supervisor
Posted: 29 Apr
Closes: 30 May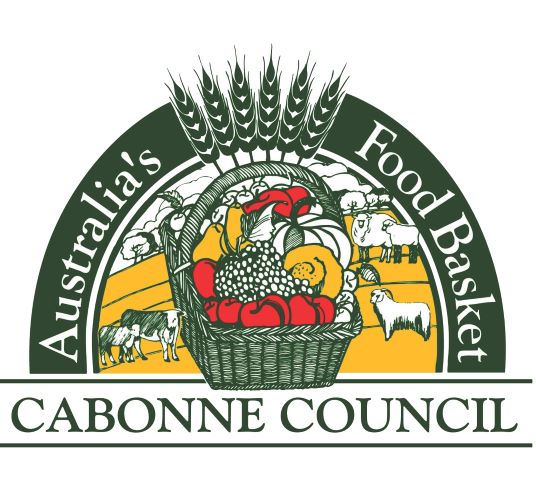 Description
About the Opportunity
Cabonne Council has exciting opportunities for Out of School Hours Care Supervisors to join our various services on a casual basis.
The primary purpose of this position is to be responsible for the day to day running of the out of school hours program including supervising children, ensuring their well-being and safety, and engaging with their needs and interests.
You will be working as part of a team that service the Cabonne Council area. Lead by a supportive and proactive leadership team, you will be provided with support and training in line with Council's values to learn the role and ensure our workers are resilient, adaptive and are able to perform to Council and community expectations.
Working for Cabonne Council provides a rewarding opportunity to work for, and in, a close knit community.
Detailed Responsibilities
To plan the service's program. The program should be balanced with a variety of passive and active activities. The program should be relevant to the local community.
To recognise the needs of children at different stages of development and to ensure these needs are met.
To check the service's equipment and make sure it is adequate before the program starts. Equipment should be varied enough to offer a stimulating program.
To display the service's program for all staff, parents and children, so that everyone can understand what has happened each day. This helps workers to follow the program, encourages parents to feel part of the service and can encourage children to participate in the program.
To monitor and evaluate the program regularly and involve staff, children and parents in evaluating the sessions.
To make sure you leave the service clean and tidy each day.
To make sure supervision of children, indoors and outdoors and staff ratios are adequate at all times,
To make sure children with special needs are adequately catered for and the program allows them maximum participation in activities.
To evaluate Service Policies and the program in conjunction with the Co-ordinator and other staff.
To make sure activities and experiences at the service can develop the social, intellectual, cultural and physical abilities of each child.
To work with other members of staff as a team.
To make sure staff and children and parents develop a sensitive, positive relationship.
To ensure that children enrolled in the program arrive safely at the Service.
To remove any unsafe items/equipment until repairs are completed.
To attend staff meetings as required.
To build positive public relations with local schools, groups and authorities.
To ensure that the service has a working relationship with the school and its staff and that the service's activities and operations reflect this where appropriate.
To ensure the security of the service by locking up.
To be responsible for the petty cash expenditure and other expenditure agreed to by the Co-ordinator.
To keep accurate records, including enrolment forms, time sheets and program plans required by the service.
To organise publicity for the service for the Service in conjunction with the Co-ordinator.
To attend planned meeting and training sessions as required.
To encourage parent involvement.
To supervise staff, allocate tasks and responsibilities according to job descriptions and encourage attendance at in service training, if appropriate.
To supervise volunteers.
To discuss staffing issues with the Co-ordinator and Leader Community Services.
To work with Co-ordinator and Leader Community Services to evaluate this job description annually.
So what do you need to be successful?
Class C driver's licence.
Education and Care approved First Aid Certification
Working with Children Check clearance
Education and Care approved Child Protection training
Demonstrated experience working with children.
Ability to assist with the coordination of a stimulating range of activities
Ability to assist in the coordination of the day to day operation of the Centre
Excellent communication skills (Written and Verbal).
Ability to Supervise Childcare Assistants
Qualification in a child related field desirable.
Other details relating to this position are:
Hourly rate is $34.45 - $37.10, depending on experience.
Employment is under the Local Government (State) Award 2020
You must have the right to live and work in Australia to apply for this job
Cabonne Council proudly promotes the principles of Equal Employment Opportunity
How to Apply
Before you apply for this position, please take a few moments to read the requirements carefully and assess your eligibility and suitability for the position. You will be required to answer a few questions that relate to the criteria on the online application below. You will also be asked to attach your current resume which should include two recent employment related referees. Please note that you can't submit your application without attaching your resume. A cover letter is not required, Council will only accept applications submitted online. If you have any questions about this position, please contact Council's Leader Community Services, Stacy Whiley on 6392 3230. Cabonne Council operates a merit based recruitment process
Pre Employment Screening
In the event that you are shortlisted for an interview, and are then selected to progress to the next stage following interview, you must be prepared to undergo the following pre-employment screening processes as part of the selection process.
A pre employment physical examination (at Council's expense) including a hearing test and includes a drug and alcohol test
Provide the applicable working with children check number
Undertake any other applicable screening that may be relevant to the role
Council will also check the authenticity of certificates and qualifications
PLEASE NOTE THAT ONCE YOU START TO COMPLETE YOUR ONLINE APPLICATION, YOU CANNOT SAVE IT AND RETURN TO IT LATER.
Good luck and we look forward to receiving your application!