Cowra Shire Council
Manager – Building & Regulatory Services
Posted: 03 Dec
Closes: 01 Jun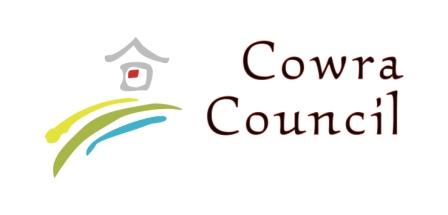 Description
Join a supportive team and help shape the future of the local community!
Enjoy an attractive salary circa $108,078.88 – $121,643.60 (dependent on skills and experience) plus 10% super!
9-day fortnight and relocation assistance on offer!
We create opportunities for future generations
At Cowra Council, we provide local government services to residents within a geographical area of 2,800 square kilometres. Proud of our place in history, our vision is to develop a leading, innovative, and creative community while offering opportunities to the residents of Cowra with the best of country living.
We now have an exciting opportunity for a Building and Regulatory Services Manager to join our hardworking team in Cowra. In this role, you will work alongside a supportive team of professionals and contribute to the success and future of our local community.
Join a supportive team
Working closely with the Director – Environmental Services and with the support of a small team of building surveying and technical support staff, you will be primarily responsible for managing building certifications and regulatory functions of the department.
Core duties:
Manage the certification of buildings in accordance with legislation;
Develop and maintain strategies;
Manage day-to-day administration of all correspondence; and
Manage professional and support of your team members.
Moreover, you will promote and foster a positive team approach to delivering timely and accurate assessments, advice and documentation.
To view the full position description, click here.
Key Leadership Role
We are looking for a diplomatic and empathetic individual with an unrestricted level accreditation as a Building Surveyor with the Department of Fair Trading under the Building and Development Certifiers Act and Regulations 2020. To succeed in this role, you will also need to have previous experience working within local government and strong knowledge and understanding of compliance and regulations.
Our next dynamic leader will possess the following skills:
Compassionate and friendly nature;
Motivate and mentor other members of the Environmental Services team; and
Develop and maintain relationships with a wide range of stakeholders, including regulatory bodies and community members.
You will spend 60% of your time working in the office and 40% out in the community. As such, you will need to have an excellent Customer Service mindset, be able to resolve conflicts in an effective and productive manner and liaise with clients on a one-on-one basis.
Importantly, you will be a solution-driven professional who is able to effectively analyse complex problems and present well-articulated recommendations for moving forward.
Benefits on Offer
This is your chance to join a caring and supportive organisation and a team of hardworking professionals and help make a real difference in the community!
You will receive an attractive salary circa $108,078.88 – $121,643.60 (dependent on skills and experience) plus 10% super. You will also have access to great benefits such as a 9-day fortnight (35 hours a week) and receive ample opportunities for ongoing professional development and further career growth.
Relocation assistance is also on offer to help you move to this beautiful and historic part of regional New South Wales. You will also be supported to find accommodation in the area.
Cowra is located near larger regional cities such as Bathurst and Orange. Enjoy a 9-day fortnight (35-hours a week) and take the opportunity to explore the region!
Join an enthusiastic and motivated Council in this unique opportunity to connect with the community and work alongside an extremely outgoing team of dedicated professionals. – Apply Now!
For further enquiries, please contact Director - Environmental Services - Larissa Hackett - 0456 931 285
About Cowra
Located in Central New South Wales and approximately one hour from the regional hubs of Bathurst and Orange, Cowra is centrally located and easily linkable to the rest of the state and all major cities in South-Eastern Australia.
Cowra is a dynamic and active community with several true country experiences, from relaxing along the extensive waterways to exploring the tranquil Japanese Garden and Cultural Centre. Residents and tourists alike seek out Cowra's fascinating history, from the days of steam trains to the largest Prisoner of War breakout in modern military history.
Food and wine buffs can tour the regions boutique vineyards and excellent restaurants to sample the superb local food and wine available. You'll enjoy the retail and commercial centre of Cowra, where you'll find everything you could want or need in a larger town while still enjoying that wonderful feeling of country hospitality.
Pre-employment Screening
In the event, you are shortlisted for an interview. You are then selected to progress to the next stage following the interview; you must be prepared to undergo the following pre-employment screening processes as part of the selection process:
A pre-employment physical examination, including hearing, drug & alcohol assessments.
Please include two referees in your resume for reference checking purposes - please ensure your referee details are current.
Provide the applicable Working with Children Check number if the role requires a Working with Children Check.
The council may also check the authenticity of certificates and qualifications.
Privacy Statement
As part of the recruitment process, Cowra Shire Council will be collecting information about you. This information is private information for the purposes of the Privacy and Personal Information Protection Act. This information will be included in the recruitment file and only accessed by members of the Recruitment Selection Panel.
Cowra Council aims to ensure fair, equitable and non-discriminatory consideration for all applicants, regardless of sex, ethnic or racial origin, or physical disability.