Maitland City Council
Maitland Regional Art Gallery Trainee
Posted: 07 May
Closes: 30 May
Maitland, New South Wales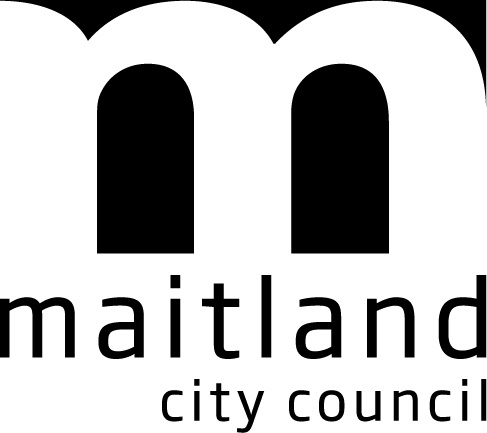 Description
About the role
Maitland City Council's Pathways program is a fantastic way to kick start your career and gain professional experience in local government. Commencing in July 2022, for a period of two years, our Maitland Regional Art Gallery Trainee will work within our Culture Community and Recreation Group, helping to provide exceptional front of house administration, curatorial services, exhibition support, and customer service to Council's internal and external stakeholders.
As part of the Gallery operations team, you will embody Maitland City Council's guiding principles and make every effort to be welcoming, open minded and make things easy for those you are providing support to.
This traineeship provides an opportunity for the successful candidate to gain practical on the job experience, whilst also obtaining a Certificate IV in Arts Administration. Maitland City Council will provide you an opportunity to develop your skills, knowledge, and experience across a range of functions within our Galleries team.
People who identify as Aboriginal and/or Torres Strait Islander only are eligible for this opportunity, in accordance with Section 126 of the Anti-Discrimination Act 1997 (NSW).
About you
To be successful in this role you will possess:
Aboriginal and/or Torres Strait Islander by descent and identify as an Aboriginal and/or Torres Strait Islander and be accepted as such by the Aboriginal and/or Torres Strait Islander community.
Eligibility to complete a traineeship (please read role charter to make sure you are eligible before applying)
Positive attitude to team work
Effective verbal and written communication skills
Willingness to learn and demonstrated initiative
This role will be suitable for those who have recently completed High School, as well as any candidates who may be looking for a change of career and an opportunity to gain experience in the arts sector and local government.
You will need to:
Click 'Apply Now'
Address the selection criteria and provide relevant examples
Upload a copy of your resume including copies of school reports (if applicable) and driver's licence
The trainee wage rate and eligibility criteria are attached to the role charter for information.
Benefits
This is a temporary full time role with a salary range of $18,049 up to $36,712 per year plus 10% p.a. super depending on age/years out of High School. Council also covers the cost of all education fees and gives trainees access to staff benefits such as fitness passport.
Questions
If after reading the role charter you have any questions, Tiarne Cecil, Learning & Development Advisor on 4934 9878.
Applications close: Sunday 29 May 2022
Please note, prior to an offer of employment being made, recommended candidates will be required to undertake a medical assessment (including drug and alcohol testing). Council also completes a range of other pre-employment checks which may include reference checks, psychometric testing and criminal history check. For more information about the recruitment process, search 'work with us' on our website.
We are a 2022 Circle Back Initiative Employer – we commit to respond to every applicant.