Moree Plains Shire Council
Labourer Vacancies 2022
Posted: 17 Jan
Closes: 15 Dec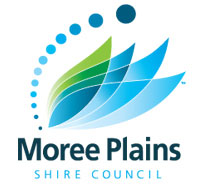 Description
Moree Plains Shire Council is seeking expressions of interest for current and future labourer vacancies within the Engineering department.
For some positions the total salary package value commences at $52,063 inclusive of 10% super PLUS additional benefits including salary sacrificing options and regular RDOs every 2 weeks!

Permanent Full-time 38hour per week/casual positions are open for applications

Work locations can include Moree, Mungindi and Boggabilla
About you
To be considered for these roles you must have a minimum of a car licence and a WH&S General Construction induction card.
Demonstrated effective communication skills with the ability to understand written and verbal instructions along with the ability to keep accurate records utilising sound literacy and numeracy skills is also essential for these positions.
A Certificate III in Local Government Operational works/Civil Construction/Horticulture and or relevant work experience in a labouring environment would be viewed favourably.
How to apply
To apply, please complete the online application below and address the selection criteria and upload a copy of your resume, cover letter and relevant qualifications and tickets. All applications must be made online only.
To maximise your chance of gaining an interview for this position, it is important that you address the essential and desirable criteria. To find out more, please read Moree Plains Shire Council's guidelines & Checklist for job applicants.
Your information from this expression of application will be held on file for a period of six months, and you may be contacted within this timeframe if a suitable position becomes available which fits your skills, experience and/or qualifications.
By submitting an expression of interest, this is not a guarantee of gaining employment with Moree Plains Shire Council and we encourage you to subscribe to our Careers Website in order to be sent email notifications when new positions become available. Please be reminded that to be considered for any advertised position with Council you must submit a specific application for that role.
For more information
Further information regarding the online application process may be obtained by contacting Council's Human Resources Team on (02) 67 573 234 or via email jobs@mpsc.nsw.gov.au
Our commitment to safety
Moree Plains Shire Council is committed to safety. A pre-employment health check and a three-month probationary period apply to all positions. All employees are subject to drug and alcohol screening at the pre-employment health screening and random testing will occur throughout the probationary period.
Moree Plains Shire Council requires all staff to be fully vaccinated for COVID-19 and you will be required to provide evidence of your vaccination status at the pre-employment health screening and if attending an interview. Applicants with Contra Medical Indications which are NSW Health Certified will be considered based on inherent requirements of the role.
Moree Plains Shire Council is committed to the principles and practices of Equal Employment Opportunity and Cultural Diversity.