Moree Plains Shire Council
Geographic Information Systems Officer
Posted: 03 May
Closes: 25 May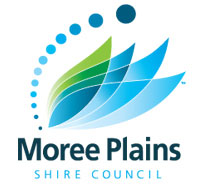 Description
Are you a Geographic Information Systems expert looking for your next career move?
A competitive salary starting from $75,195.12 (inclusive of super) + relocation assistance with one of Australia's most reputable Councils!
Enjoy work/life balance with access to a Rostered Days Off every 3 weeks, career progression opportunities, and more.
Moree Plains Shire is experiencing significant growth and are expanding our Information Services team.
About the Opportunity
As our Geographic Information Systems Officer you will contribute within the Corporate Services - Information Services department. You will undertake short, medium, and long-term project management, data management, and relay communications in an accurate and legible manner to the broader Moree Plains Shire Council network.
Your responsibilities include (but are not limited to):

Delivering GIS and associated technical support services to Council departments and ensuring that data integrity is always maintained;
Provide high-level service, manage, and administer the Council's GIS;
Liaise with Council departments regarding the provision, maintenance, and analysis of spatial information, and;
Assist in strategic planning and development of information platforms that are dependent on GIS, to enable more efficient service delivery by the Council.
Further details about the role can be found in the position description, found here.
Remuneration and conditions are in accordance with the Local Government (State) Award 2020.
About You
You'll bring a good comprehension of scalable goal-setting, familiarity with managing multiple simultaneous projects and producing output in a timely and accurate manner. You will demonstrate the ability to develop clear and actionable steps for the delivery of GIS Information, as well as navigate technical talk proficiently with your team.
Additionally, you will need patience, accountability, attention to detail and a problem-solving mindset to thrive in this team.
Essentials:
A relevant tertiary qualification in a spatial information related discipline &/OR relevant extensive experience in the implementation of a corporate GIS service +
General Construction and Induction Card (can be obtained after securing the position) +
National Criminal History Check +
Complete vaccination against COVID-19 or a valid medical exemption +

Current NSW Class C Drivers Licence.
Please note: as with the nature of IT services, you may be required to substitute a day for a weekend or evening every so often, so flexibility is essential.
Moree Plains Shire Council actively encourages a safe and inclusive environment, enjoyable for all. We value teamwork, honesty, safety, accountability and courage.
Your Council Benefits

Permanent, full-time, and secure 35 hours per week;

Attractive starting grade 12 salary $75,195.12 (inclusive of super), dependant on qualifications and experience + relocation assistance;

Optional salary sacrifice + PPE or uniform allowance;

Opportunities for growth with one of Australia's most prosperous Councils; and

A Rostered Day Off every 3 weeks and a Long Service Award after 5 years!

Remuneration and conditions are in accordance with the Local Government (State) Award 2020.
About Us
Moree Plains Shire Council's mission is to lead the way in fostering a healthy, positive, and well-resourced community. Council is recognised as an Employer Of Choice and is committed to providing employees with a happy and healthy working life experience in order to foster a productive workforce.
There are a number of exciting projects happening in Moree that offer great transformational potential for the community. These projects include the Special Activation Precinct and Inland Rail which aim to create sustainable jobs, attract business and investors, and drive economic growth. These intricate growth and development plans will provide a real legacy that we can leave for our future generations.
Nestled on the New South Wales and Queensland border, Moree is rich in culture, heritage, agriculture, and natural assets. Each component intertwines to define the characteristics of both the town and the community. The Shire provides a family-friendly lifestyle, affordable housing, and plenty of infrastructures, including cafes, restaurants, art galleries, and more. The opportunities and possibilities in Moree are endless.
If you are looking for an exciting opportunity to take your career to the next level - Apply Now!