Wollondilly Shire Council
Foreman – Civil Works
Posted: 07 May
Closes: 28 May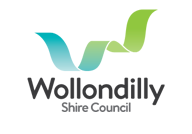 Description
Foreman – Civil Works
Picton location
Permanent Full-Time
Salary from $74,241+ 10% Superannuation
38hr week, 9 day fortnight
Are you an experienced Construction & Maintenance Foreman looking for the next challenge in your career? Do you have extensive experience leading a team in the construction and maintenance of civil assets? This could be what you have been looking for!
Wollondilly Shire Council covers a Local Government Area of approximately 2,560km2 of pristine bushland, crystal clear waterways and unique towns and villages that are home to close-knit communities. We are experiencing a time of significant growth and require suitably qualified and experienced professionals to go on this exciting journey with us.
There are a number of benefits to working at Wollondilly Shire Council in addition to the positive, supportive work culture our employees possess and promote on a daily basis, including:
Health and Wellbeing programs
Ongoing learning and development opportunities
Educational Assistance Program
We currently have a vacancy within our Infrastructure Operations team as the Foreman Civil Works. You will bring with you to the role, your knowledge of construction maintenance, leadership skills and ability to meet deadlines in completing works. The successful applicant will be able to demonstrate their competency for the position by meeting the following essential criteria:
Extensive experience in leading a team to construct and maintain civil assets.
Certificate IV in Civil Construction OR must agree to obtain Certificate IV in Civil Construction or equivalent.
Minimum 3 years extensive experience in the following areas:

Leading and supervising a team on civil construction projects.
All aspects civil construction, Council construction specifications including concreting and levels.
Work Health & Safety.

Work Health and Safety Construction Induction Certificate (White Card)
Current 'C' class drivers licence.
Those not addressing the selection criteria will not be considered.
Further Information: Todd Huuskes, Project Officer – Civil Construction on 02 4677 9512.
Closing Date: 5:00pm Friday, 27 May 2022.
Don't delay any longer, Apply Now and let's make Wollondilly an even better place, together.
To be considered for this position, candidates must apply via Council's website, Wollondilly Employment Opportunities and answer the position specific selection criteria as listed in this advertisement.
Preferred applicants will be required to undertake a pre-placement medical. This includes drug and alcohol screening. The preferred applicant may also be required to undertake Police Background, Credential and Bankruptcy Checks.
In accordance with the Local Government (State) Award 2020 all positions are engaged Monday to Sunday except as otherwise provided.
Wollondilly Shire Council is committed to workplace diversity.