Cowra Shire Council
Expression of Interest – Civic Centre Assistants – Casual
Posted: 15 Feb
Closes: 01 Jul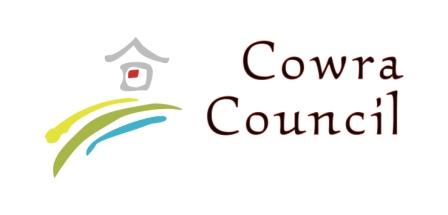 Description
Position Status: Casual - This is an expression of interest only and suitable candidates will be contacted as need arises. There is no specific closing date, candidates may lodge their expression of interest at any time.
About Cowra Civic Centre
Cowra Civic Centre is a business unit of Cowra Shire Council. It regularly hosts live performances, cinema screenings, civic events, special events and seminars. The centre has two spaces - the main auditorium seating 335 people and the theatrette seating up to 80 people. Located on Wiradjuri Country in Central West NSW, the Cowra Civic Centre was officially open December 5, 1969.
Please click on the link for further information on the Cowra Civic Centre.
About the Opportunity
Are you an enthusiastic individual that strives for excellent customer service, do you enjoy live events and a dynamic workplace? Then this role is for you! We are currently seeking expressions of interest for casual Civic Centre Assistants. We are searching for staff with a wide range of availability, the ideal candidate will be available for week days and weekends, daytime and evenings. This role contributes to the operational running of the Cowra Civic Centre in a variety of areas which include but are not limited to bar, box office, ushering, cinema operations, theatre technical operations and general customer service.
Applicants must have an RSA and Working with Children Check WWCC (or able to successfully obtain a WWCC). Working in a busy environment, the successful applicant should understand the importance of Work Health & Safety. A 'can do' work ethic, strong organisational skills and ability to work positively within a team are essential.
Position Details
Hourly rate of pay for this position is $29.23 (includes 25% casual loading)

Employer Superannuation of 10%

Employment conditions are in accordance with the Local Government (State) Award

Candidates must have the right to live and work in Australia to apply for this job
Position Description
Please click on the link for a full copy of the Position Description.
For further enquiries please contact Jonathan Llewellyn, Manager - Civic Centre on 0436 429 992.
How to Apply
Before you apply for this position, please read the position description carefully to assess your eligibility and suitability for the position.
You will be required to answer questions relating to the selection criteria on the online application below, your answers will be accessed and rated, so please ensure you take time in providing your answers and give examples of demonstrated experience when requested as well as supplying details of Certificates, Licences and Tickets.
You will also be asked to attach your current resume which should include two referees. Please note that you cannot submit your application without attaching your resume. A cover letter is not mandatory, but may be added if so desired.
Cowra Council is an equal opportunity employer committed to providing a working environment that embraces and values diversity and inclusion. If you have any support or access requirements, we encourage you to advise at time of application.
Please Note: Once you have commenced your online application you cannot save and continue at a later stage.
Pre-employment Screening
In the event you are shortlisted for an interview, and are then selected to progress to the next stage following interview, you must be prepared to undergo the following pre-employment screening processes as part of the selection process:
A pre-employment physical examination, including hearing, drug & alcohol assessments.

Please include two referees in your resume for reference checking purposes - please ensure your referee details are current.

Provide the applicable Working with Children Check number if the role applied for requires a Working with Children Check.

Council may also check authenticity of certificates and qualifications.
Privacy Statement
As part of the recruitment process, Cowra Shire Council will be collecting information about you. This information is private information for the purposes of the Privacy and Personal Information Protection Act. This information will be included in the recruitment file and only accessed by members of the Recruitment Selection Panel.
Equal Employment Opportunity
Council aims to ensure fair, equitable and non-discriminatory consideration for all applicants, regardless of sex, ethnic or racial origin, or physical disability.
*Previous Applicants need not apply*