Cabonne Council
Cabonne Home Support Coordinator (Temporary Maternity Relief)
Posted: 05 May
Closes: 30 May
Molong and Canowindra, NSW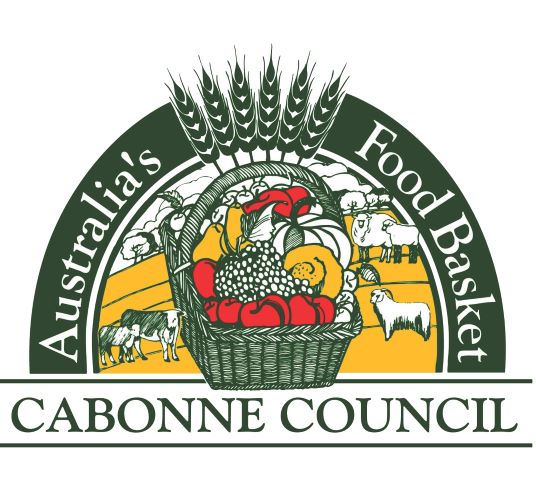 Description
About the Opportunity
Cabonne Council has an exciting maternity relief opportunity as the Home and Community Care Coordinator. As an integral part of the Community Services team you will be responsible for the coordination and provision of a flexible range of Commonwealth Home Support Programs (CHSP) and services across the local government area. This temporary position is for an initial period of 11 months until 28 April 2023 working in a full time capacity. The position will then be extended into a job share arrangement.
You will be working in a small team based in Canowindra. Lead by a supportive and proactive leadership team, you will be provided with support and training in line with Council's values to learn the role and ensure our workers are resilient, adaptive and are able to perform to Council and community expectations.
Working for Cabonne Council provides a rewarding opportunity to work for, and in, a close knit community. The operation does not require shift work or rotational rostering, instead working Monday to Friday and providing flexibility for the perfect work/life balance. The position operates over a 35 hour week with a 9 day fortnight.
An overview of the position's activities and responsibilities is provided below.
Detailed Responsibilities
Ensure the provision of high quality, flexible and individualised services to the CHSP target group (CHSP), including easy access to service and promotion.

Recruit, orient, maintain and support a volunteer workforce (both CHSP & CVS).

Develop and maintain separate budgets for CHSP and CVS

Develop and monitor annual service management plans for all three service types in line with funding agreements and service descriptions.

Develop policy & procedures that align with council's, and with the requirements of the Department of Health.

Ensure all practices in place show accountability to council, the different government departments, clients, volunteers and the community.

Accurately process accounts.

Effectively Coordinate the CHSP, ensuring activities run efficiently and meet the CHSP client needs.
So what do you need to be successful?
Tertiary (Diploma level) qualifications in the areas of welfare, social science.

Class C driver's license.

Previous experience in a similar role.

An understanding of the issues surrounding funding, service budgets and management planning.

A knowledge of local government structure.

Computer skills including word processing, data collection tool and desktop publishing with a high level of accuracy.

Demonstrated experience and ability to supervise and lead a team.

Excellent communication skills both written and verbal with the ability to liaise effectively with a variety of stakeholders including community organisations to achieve desired outcomes.

Strong conflict resolution and interpersonal skills.

Good organisational skills with the ability to meet deadlines and work under pressure.

Demonstrated commitment to quality customer service and continuous improvement strategies.
Other details relating to this position are:
Salary is $1421.50 to $1656.90 per week, depending on qualifications and experience, plus superannuation
Access to salary packaging, fitness passport, Council's Employee Assistance Program.
The position is Grade 9-10 in Council's salary system.
Employment is under the Local Government (State) Award 2020.
Applications close 8pm Sunday 29 May 2022.
You must have the right to live and work in Australia to apply for this job.
Cabonne Council proudly promotes the principles of Equal Employment Opportunity.
How to Apply
Before you apply for this position, please take a few moments to read the responsibilities and criteria carefully and assess your eligibility and suitability for the position. You will be required to answer a few questions that relate to the criteria on the online application below. You will also be asked to attach your current resume which should include two recent employment related referees. Please note that you cant submit your application without attaching your resume. A cover letter is not required, Council will only accept applications submitted online. If you have any questions about this position, please contact Council's Leader, Community Services, Stacy Whiley on (02) 63923230. Cabonne Council operates a merit based recruitment process.
Pre Employment Screening
In the event that you are shortlisted for an interview, and are then selected to progress to the next stage following interview, you must be prepared to undergo the following pre-employment screening processes as part of the selection process.
Reference Checks.
Police criminal check.
A pre employment physical examination (at Council's expense) including a hearing test and will include a drug and alcohol test.
Undertake any other applicable screening that may be relevant to the role
Council will also check the authenticity of certificates and qualifications
PLEASE NOTE THAT ONCE YOU START TO COMPLETE YOUR ONLINE APPLICATION, YOU CANNOT SAVE IT AND RETURN TO IT LATER.
Good luck and we look forward to receiving your application!