Shellharbour City Council
Airport Compliance and Operations Coordinator
Posted: 06 Apr
Closes: 25 May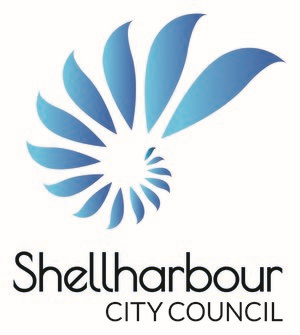 Description
Shellharbour City Council has an exciting opportunity to work in our newly upgraded Airport at Albion Park Rail. We are looking for an energetic individual with a strong leadership commitment to ensure the airport complies to CASA, OTS and Council's safety, environmental and security requirements.
You will work in a small team managing the day to day operations of the airport including the regular passenger transport for direct flights to Melbourne and Brisbane within local government and regulatory compliance frameworks.
Reporting to the Manager Airport, the Airport Compliance and Operations Coordinator will be suitably qualified and have experience in the management of staff performance and development.
Shellharbour Airport has recently undergone a $20M upgrade including a new passenger terminal which opened in February 2021 and has been awarded Small Regional Airport (RPT) of the year.
About us:
Shellharbour City, located in the Illawarra region, is just 80 minutes south of Sydney and is home to almost 76,000 people in a city that spans 154 square kilometres. It's an area of great natural beauty - stretching west from the picturesque coastline to rolling pastures, set against the majestic backdrop of the Illawarra escarpment.
Our dedication to be financially sustainable in an evolving environment, while striving for a great organisational culture and committing to employing staff who embrace our Core Values, has made Shellharbour City Council an employer of choice.
We have been recognised with a wealth of state and national awards in 2019, 2020 & 2021 including our 5 star Civic Centre building, Museum space and City Library, Winner in 2021 for Small Regional Airport of the year, and recently being presented an AR Bluett Memorial Award for Most Progressive Metropolitan and Regional Council in NSW.
We offer:
Shellharbour City Council offers a high performing and sustainable organisation to deliver outcomes for the community through leadership, collaboration and innovation. We have exciting, rewarding career opportunities and flexible working arrangements and work/life balance in a relaxed coastal lifestyle.
Permanent full time, 38 hours per week over a 7 day roster with requirement to participate in after hours call outs

Salary range from $78,606.84 - $86,788 per annum (dependent on qualifications and experience)

Plus 10% superannuation

On-call allowance and overtime opportunity may be offered

Fully Maintained Leaseback Vehicle

Council offers a great values based organisational culture

Access to local government benefits such as; Long Service Leave after 5 years, Purchased annual leave, Parental leave, Fitness Passport and more..
Note:
This role requires the ability to pass a National Police History check, Pre-placement Medical Assessment including Drug & Alcohol Testing.
This role is subject to random Drug & Alcohol Testing by the Civil Aviation Safety Authority (CASA).
For further information about the position, click here for the position description.
Contact: Geoff Arthur - Acting Airport Manager on 0421 044 124
Closing date: Tuesday 24th May 2022 at 11:30 pm
Apply now...
Complete the application below by answering the questions, describing how your skills and experience are relevant to the position.
Your Resume and qualifications can be attached on the NEXT page.
Once you start your online application, you cannot save and return to this later. You may wish to prepare your responses in a word document and then COPY and PASTE into the fields below.

When you have submitted your application, an email confirmation will be sent to your nominated email address. Please ensure you have the correct email address and check your inbox (including your "junk" inbox).
For further information about the selection process including tips on how to address the selection criteria, please view our Guide To Applying.
Our core values of Collaboration, Accountability, Integrity, Respect and Sustainability represent who we are and what we expect of one another.
To work for us, you must be committed to role modelling our core values.
Shellharbour City Council is an equal opportunity employer.